11:14
Culture & Methods
Culture & Methods
Follow
221 Followers
Ryan Polk talks about the future direction of the Rally product and the merger with Computer Associates
10:05
Culture & Methods
Culture & Methods
Follow
221 Followers
Ian Culling talks about the state of agile adoption, how organisations want to buy "the DevOps" and new features in the VersionOne product suite
25:23
Followers
Paulmichael Blasucci explains how to use property-based testing in F# with FsCheck and how to ensure the data FsCheck generates fits the problem domain, the reasons for F#, ZeroMQ and more.
17:09
Followers
Randy Shoup talks about designing and building microservices based on his experience of working at large companies, such as Google and eBay. Topics covered include the real impact of Conway's law, how to decide when to move to a microservice-based architecture, organizing team structure around microservices, and where to focus on the standardization of technology and process.
11:10
Followers
Mathias Brandewinder explains why F# is well suited for data science: the REPL, type providers for seamless data access, functional programming concepts and much more.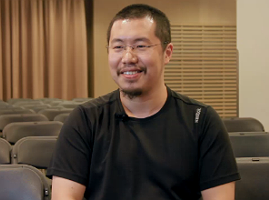 16:45
Followers
Yan Cui talks about the advantages of using F# to build DSLs and using the actor model. Also: why and how to use graph databases to model (game) economies.
15:58
Followers
Andrea Magnorsky talks about her experience with adopting F# for .NET game development, where F# fits, property based testing with FsCheck, and much more.
14:37
Followers
Marc Prud'hommeaux talks about his experience using Apple's Swift language, both to write new code and port an existing Objective-C code base. Also: immutable data structures, concurrency, and more.
22:11
Followers
Erin Schnabel, developer lead of the WebSphere Liberty Profile, spoke to Alex Blewitt at QCon New York about the modular architecture behind the Liberty Profile, and what benefits this has brought both to end users and the developer team. She also highlighted how the the transition from monolithic to modular started with the configuration and broke down dependencies between services.
19:44
Followers
Ian Robinson talks to Charles Humble about the history of Neo4J, it's data structure, and use cases such as recommendation engines, network impact analysis, route finding and fraud detection.
24:36
Followers
Nick O'Leary talks about the creation of Node-RED, a tool for wiring together the Internet of things that he built on top of Node.js using a number of open source web frameworks. He also discusses open source hardware, the importance of open APIs and the rise of MQTT as an alternative to HTTP for IoT applications.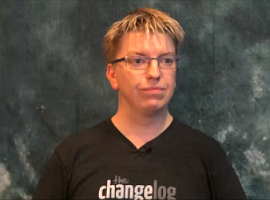 21:01
Followers
Andy Piper, lead of the Eclipse Paho project, talks about the evolving internet of things landscape at the Eclipse foundation and the future of MQTT, including what MQTT clients and brokers are available at the Eclipse foundation and plans for this summer's release