51:26
Followers
Frank Moley discusses creating RESTful web services with Spring Framework 3.x and 4.x. He also addresses object modeling and URL modeling using common patterns.
01:03:58
Followers
Ken Rimple introduces AngularJS and some of its main features: MVC, expressions, directives, routing.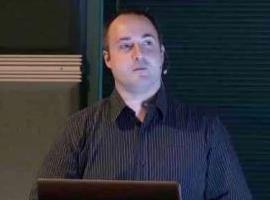 01:30:44
Followers
Mike Wiesner advises on dealing with security tradeoffs when creating Servlet Container, Spring MVC or Spring Integration type of applications.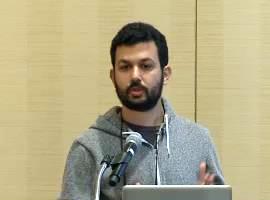 46:18
Followers
Kareem Kouddous presents using SOA, JavaScript MVC, continuous deployment and Kanban for the development of 12 applications.
52:00
Followers
Steven Sanderson explains how to write abstract and testable application logic without any DOM clutter with Knockout.js and how Knockout automatically updates app's UI whenever needed.
01:13:41
Followers
Josh Long and Roy Clarkson explain how to build for multiple platforms using RESTful services exposed through Spring MVC, HTML5 and client specific rendering thanks to Spring Mobile and Spring Android
31:15
Followers
Daniel Erickson addresses the problems appearing in mixing MVC and real time frameworks in web applications and how Geddy transparently solves these issues.
01:31:47
Followers
Ben Hale explains how to design and test a RESTful API with Spring MVC, providing an example of a simple game application showing the design principles used.
01:14:39
Followers
Craig Walls and Roy Clarkson explain how to extend Spring MVC to mobile devices with Spring Mobile and popular JavaScript frameworks.
59:19
Followers
Christophe Coenraets discusses strategies for creating large JavaScript MVC apps, and using PhoneGap for accessing native device capabilities and for packaging HTML apps.
01:28:50
Followers
Sam Brannen and Rossen Stoyanchev introduce the TestContext Framework, how to use @Configuration and environment profiles for testing with Spring 3.1, and the testing support available in Spring MVC.
01:19:41
Followers
Rossen Stoyanchev covers some of the new features available in Spring MVC 3.1: URI variable, Redirect & Flash attributes, UriComponentsBuilder, Multipart Request Support, and HDIV Integration.