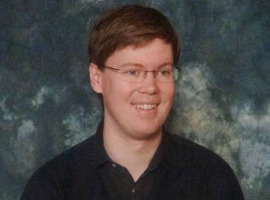 12:38
Followers
Tom Banks talks about what's new in the IBM WebSphere Application Server v 8.5.5 Liberty Profile and explores how its extensible architecture allows interesting additions to "gamify" the running of enterprise software. He describes what you can do when enterprise software becomes mobile and introduces IBM Code Rally, a game which is built on top of the Liberty Profile and other IBM software.
25:17
Followers
Bijan Vaez explains how and why the EventMobi conference mobile app was built with HTML5 instead of native technologies, the challenges and advantages, and much more.

22:28
Followers
Brian LeRoux talks about the PhoneGap Build service, mobile web apps vs native, Facebook's switch to a native iOS app, PhoneGap adoption in emerging markets, Firefox OS, Adobe's web tools and more.
20:39
Followers
In this interview recorded at QCon New York 2012 Conference, Brian Leroux from Adobe team discussed cross platform mobile application development with PhoneGap technology.
19:02
Followers
In this interview recorded at QCon NY 2012 Conference, Aditya Bansod from Sencha team talks about building mobile web applications using HTML5. He also discusses web as a technology platform, tools and cloud services that help developers take advantage of HTML5 technology.
23:31
Followers
Mike Lee talks about Game Design, Gamification, and much more.
22:50
Followers
John Davies talks about standards based messaging and integration in the finance business, the future of payment systems and mobile payment, and much more.
24:22
Followers
Andrea talks about the challenges that developers are facing when working with JavaScript and CSS3. He also describes the solutions and tools that his team at Nokia are using to deliver their maps web aplication.
14:19
Followers
Aditya talks about the benefits of working with the HTML5 platform and the state of the art both in mobile devices and desktop. He also makes his prediction about were the market is heading and how the demand from media companies will shape future devices and specs.
31:27
Followers
Mike Lee and Brian LeRoux discuss how patents affect app developers and approaches to keep away patent trolls. Also: when to choose native GUIs over web GUIs for mobile apps - and when not.
30:16
Followers
Dion Almaer discusses Javascript and DOM performance, the state of WebGL and Canvas, HTML5 security, and the role of native code in HTML/Javascript applications in general and on WebOS.
18:33
Followers
Aaron Quint talks about his projects Sammy, a Javascript port of Sinatra, and Jim, a Javascript packaging tool, as well as the state of Javascript, jQuery, Node.js, CommonJS, and much more.