Introduction
With the fast-pace of cloud changes (new services, providers entering and exiting), cloud lock-in remains a popular refrain. But what does it mean, and how can you ensure you're maximizing your cloud investment while keeping portability in mind?
Contents

Coding in Java, buying SAP, deploying OpenStack, and using Amazon Web Services: each one introduces a type of lock-in. However, it makes no difference how hard you try- some form of lock-in is unavoidable. What matters most is understanding the layers of lock-in, and how to assess and reduce your switching costs.



There's no shortage of opinions on the topic of technology lock-in. InfoQ reached out to four software industry leaders to participate in a lively virtual panel on this topic: Joe Beda, Simon Crosby, Krish Subramanian, and Cloud Opinion.

Cloud bursting! On-premises! Hybrid cloud! Off-premises! Multi-cloud! These are phrases author Michael Coté heard over the past 10 years when covering cloud as an analyst, strategist, and now evangelist. Each of them makes logical sense, especially on a big whiteboard with boxes and arrows going to and fro. In recent times, it's the last - multi-cloud - that he's seen in actual practice the most.
Consultants play a major role in helping companies deliver software. How do these consultants tackle lock-in and build portable solutions? In this interview, OpenCredo's Nicki Watt tackles this topic.
Series Manager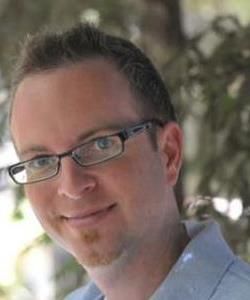 Richard Seroter s a Senior Director of Product at Pivotal, with a master's degree in Engineering from the University of Colorado. He's also a 9-time Microsoft MVP, trainer for developer-centric training company Pluralsight, speaker, the lead InfoQ editor for cloud computing, and author of multiple books on application integration strategies.
Richard maintains a regularly updated blog on topics of architecture and solution design and can be found on Twitter as @rseroter