24:16
Followers
David Nolen explains the power of the Transit format (efficiently serializing values to JSON and MessagePack), Transducers, the power of Facebook's React when bundled with immutable data structures.
13:54
Followers
Azat Mardan, popular blogger and author on NodeJS, discusses some of the benefits of choosing NodeJS as a platform. He talks about why startups should consider NodeJS and Express as a platform over other popular options like PHP. He also talks about why more and more enterprises are choosing NodeJS as a platform and some of the benefits as well as the challenges that they may face.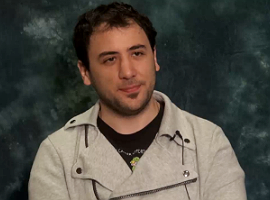 12:23
Followers
In this interview, Nicolas Bevacqua talks about how he initially got into programming professionally as a DotNet developer and how he eventually made the transition to focusing primarily on Node.js development. He discusses his passion for writing open source projects for the JavaScript developer community and some of the projects that he is most passionate about.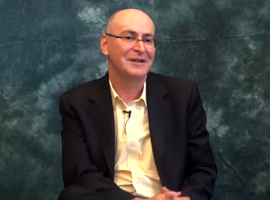 20:18
Followers
Gilad Bracha explains what Javascript needs to become a good compilation target for a wide variety of languages, live programming, FRP, and much more.
17:41
Followers
Dave Arel explains when to do a hybrid app vs a native app on mobile, how a hybrid app can facilitate app upgrade, how to choose JavaScript frameworks and much more.
30:00
Architecture & Design
Architecture & Design
Follow
1121 Followers
Yoni Goldberg explains Gilt's architecture which consists of 350+ microservices, how teams decide the scope of a microservice, API design and management, monitoring, Scala at Gilt and much more.
20:56
Followers
TJ VanToll explains hybrid development for mobile apps: reasons to choose hybrid over native and vice versa, issues with web views for mobile apps, cross compilation vs web apps, and much more.
21:20
Followers
The well-known JavaScript language expert, Dr. Axel Rauschmayer, discusses with Brian Rinaldi some of the changes coming to the JavaScript language soon via the ECMAScript 6 specification. He discusses the two changes he believes will be the most impactful to the JavaScript developer community as well as the changing landscape bring brought about by new browser features such as web components.
20:58
Followers
Feross Aboukhadijeh explains WebRTC, peer to peer networking with WebRTC, how PeerCDN uses WebRTC, WebTorrent, and much more.
27:13
Followers
Evan Czaplicki explains Elm, an FRP language that compiles to JavaScript/HTML/CSS, the different approaches to reactive programming, the Elm time travelling debugger and much more.
23:53
Followers
Tom Stuart talks to ObjectView editor Mark Collins-Cope about his interest in computer science, Test Driven Development, Behaviour Driven Development, and Ruby
27:17
Followers
Damian Conway talks about some of the secrets of his famous presentations and the joy of teaching. He explains why Perl does not get so much attention as other programming languages in this age of programming languages renaissance. Damian finishes speculating on how technology will shape our future as human beings.