30:52
Followers
Hadoop, the distributive file system and MapReduce are just a few of the topics covered in this interview recorded live at QCon San Francisco 2013. Industry-standard Agile implementation and a lot of testing, assures the development team at Ancestry.com that they have an app that can handle the large traffic demands of the popular genealogy site.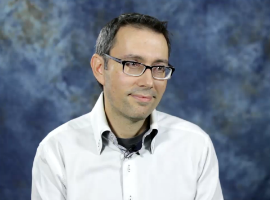 27:06
Followers
JavaScript expert Panos Astithas discusses the latest trends in mobile app development. The tools that Panos employs in his work as Software Engineer at Mozilla help to keep their applications as bug-free and smooth running as possible. Effective debugging is all about having the best developer tools available.
18:24
Followers
Developer Evangelist Jon Gottfried of Twilio discusses the ins and outs of adding voice and SMS messages with Twilio's RESTful API. Learn about adding Twilio's telephony features like sending and receiving text messages to and from your mobile or web app.
21:44
Followers
Andrew Betts, founder of FT labs, discusses emerging trends in mobile development using web technologies, the benefits of developing for the web over building native, the difficulties of dealing with browsers and tooling.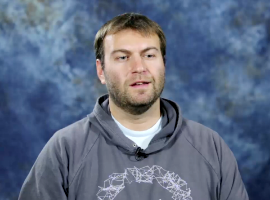 18:38
Followers
Christian Legnitto describes FB's release process for mobile apps, how FB has no dedicated iOS or Android teams, A/B testing and the Play Beta program, tools used for the build process, and much more.
21:15
Followers
Mark Meretzky explains the difference in programming for iOS and Android, which platform is easier to teach, fragmentation, XCode vs Eclipse, and much more.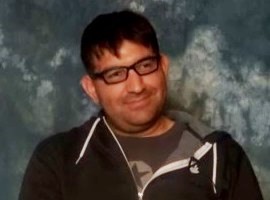 26:58
Followers
Saul Mora explains why Design Patterns are useful for mobile developers to understand (iOS) APIs, the power of Objective-C, mobile development trends, the difference between iOS and Android, and more.
20:16
Development
Development
Follow
508 Followers
Mike Amundsen talks about API management, versioning, and discovery. He compares RESTFul and CRUD-style APIs, discusses the notion of 'affordance,' and introduces hypermedia APIs. He examines documentation modelling frameworks for APIs - like Swagger - and also provides his thoughts on API governance, OAuth 2.0, and web single sign-on.
12:01
Followers
Jaimee Newberry explains her approach to user experience design, how to find, define and communicate a brand's identity, and much more.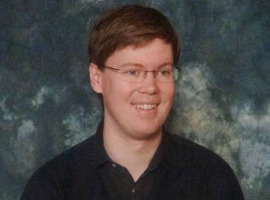 12:38
Followers
Tom Banks talks about what's new in the IBM WebSphere Application Server v 8.5.5 Liberty Profile and explores how its extensible architecture allows interesting additions to "gamify" the running of enterprise software. He describes what you can do when enterprise software becomes mobile and introduces IBM Code Rally, a game which is built on top of the Liberty Profile and other IBM software.
25:17
Followers
Bijan Vaez explains how and why the EventMobi conference mobile app was built with HTML5 instead of native technologies, the challenges and advantages, and much more.
16:37
Followers
Graham Lee talks to InfoQ at QCon London 2013 about the creation of the Discworld app, and how the media-rich application benefited from automated testing and performance optimisations to be performant on retina class iPads.