InfoQ met with Priyanka Sharma, general manager of the Cloud Native Computing Foundation (CNCF), during KubeCon + CloudNativeCon North America 2021 in Los Angeles and talked about the event and other topics including new projects and tools for developers, diversity and inclusion, and women in tech.
Some of the key announcements included: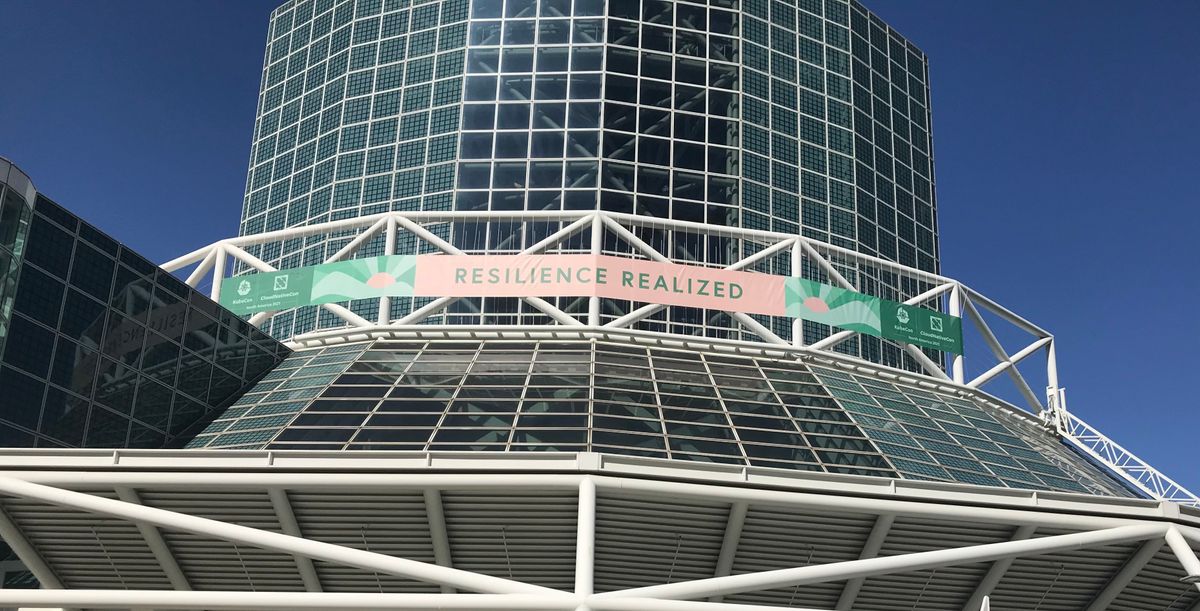 KubeCon + CloudNativeCon NA 2021
Sharma was very excited about the event and the possibility of bringing people together after more than a year of remote work. She pointed out that the CNCF grew rapidly during the past 18 months. Today it has over :
725 members
138,000 contributors
110 projects
150 end-user organizations
InfoQ: Why is the theme of this year's conference is "Resilience Realized" and how relevant is it as we are emerging out of the pandemic?
Priyanka Sharma: When I thought about what this KubeCon means to all of us, it was this beacon of hope. It was this top goal that we all wanted to get to as we wanted to meet in person again. For most of us in the community, it was maybe a little emotional. I want to see my peers and my friends. Research tells us that face-to-face interactions skyrocket collaboration.

Throughout the pandemic, #Teamcloudnative has been just like the rest of the world, dealing with so many challenges, losses, restrictions, and complete changes of lifestyle. At the same time, because the need for cloud native has been accelerating, we had to show up for the rest of the world.
InfoQ: What are the key CNCF projects that you think empower developers today and why?
Sharma: I think the developer experience is a broad topic. Anything a developer touches contributes to their experience. In particular, certain areas that we should look at are automation and GitOps, because the whole point is to make the developer experience easier.

From that perspective, Argo and Flux are great projects to look at. Those are the ones that I hear the most about. I'm sure in our 114 projects, others are contributing to the GitOps story but those are top of mind for the community now.

Also, In general, the whole observability story in my opinion is part of the developer experience because while people may not be thinking a lot about observability while they're coding a new feature, the minute there's a problem, they're going to get paged.

If the observability story is not straight, end-users are going to have a terrible experience. From that perspective, OpenTelemetry and Prometheus are very important. Those are two categories I would say are the ones developers should keep an eye on.
InfoQ: Developers today have a plethora of tools to build cloud native software, which makes sometimes it confusing to choose the right tool for the job. How can the CNCF help?
Sharma: This is something I hear every day from the community. Here's the funny thing, I've been hearing this question since we had only five projects, and we have 114 today.

From the CNCF point of view, we are talking about how we can support things like reference architectures and do it in a way that upholds our value of being vendor-neutral.

Today, the end-user community is a great place for developers to just go and start talking to people, learning, and collaborating.
InfoQ: Why do you believe diversity and inclusion are so important especially in tech?
Sharma: The best ideas and the best output don't have a zip code. Intelligence, hard work, and character traits can come from anywhere in the world. Today, the entire world is depending on team cloud native.

My point is that there needs to be equity of opportunity across, geographies, genders, races, and all dimensions possible. This has made us stronger and special.
InfoQ: Is there anything the CNCF is doing or planning to do to advance and support women in tech?
Sharma: I think the thing that CNCF has been good at is always keeping diversity of all kinds, particularly gender diversity top of mind. I think we do a very good job of reaching out and pulling people in and in my opinion that worked out pretty well. If you look at the diversity of the KubeCon Keynotes, I'm proud of the composition of the Technical Oversight Committee (TOC). There are some shining examples of female leaders in CNCF and I think that's great.

Where I think we can do better is that we need to think more and do more than that. For example, we're doing a great job when people are visible to us but how do you get people to that level from totally outside the community and how do you source folks to get them in at an earlier stage?
All the conference sessions and keynotes are available on the CNCF YouTube channel.
The next KubeCon + CloudNativeCon 2021 will take place together with the Open Source Summit in China. It will be a virtual event from December 9 - 10.
In 2022, KubeCon + CloudNativeCon Europe will take place in Valencia, Spain May 17 - 20 and North America in Detroit, MI October 25 - 28.