AWS Local Zones are an infrastructure deployment that places compute, storage, database, and other select AWS services close to a large population and industrial centers. And recently, AWS announced the launch of over 30 new AWS Local Zones in significant cities worldwide.
The company launched the first Local Zone in Los Angeles back in 2019, followed by three more in 2020 and an additional 12 in 2021. In 2022 the company will increase the number of Local Zones by 30 plus to over 21 countries to further enhance their global infrastructure. During the recent re:Invent conference, AWS CTO Werner Vogels said:
I'm very excited to announce that we will be expanding the local zones internationally across the world in Europe, South America, Africa, Asia, and Australia. And of course, we will have one in my home city of Amsterdam.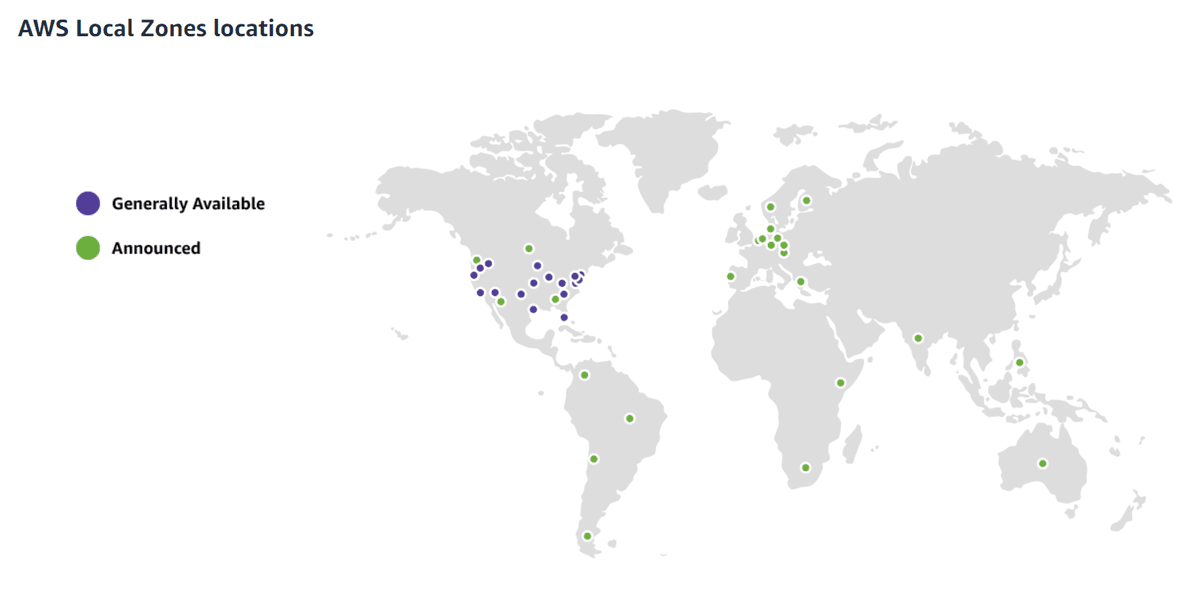 Source: https://aws.amazon.com/about-aws/global-infrastructure/localzones/locations/
AWS introduced the Local Zones as a core of services available close to enterprises with low latency demands. The core set of services includes EC2 instance types, EBS volume types, and S3 storage classes, which can be provisioned quickly. Each Local Zone is a "child" of a particular parent region and is managed by the control plane in that region. Moreover, the Local Zone is accessible from API Endpoint and the Console of their parent region. By enabling an AWS Local Zone using an AWS Account, enterprises can subsequently deploy resources.

Source: https://aws.amazon.com/about-aws/global-infrastructure/localzones/
Note that Local Zones are not the same as Availability Zones, which provide a full array of AWS services, have their own power, cooling, and network connectivity. However, both are suitable for hosting high available applications. The Local Zone is basically more an extension of an Availability Zone for applications requiring low latency. In a recent Reddit thread on Local Zones, a respondent stated:
Think of local zones as "mini-regions."
In addition, Hernan Garcia, a solution architect at AWS, tweeted:
If you are required to maintain a hybrid architecture, planning to incrementally migrate complex legacy on-premises systems, creating media content, or serving ML inference with ultra- low latency, Local Zones may fit the scenario.
Like AWS, Google Cloud Platform and Microsoft Azure have global data centers (regions), including ones with availability zones. Furthermore, Azure offers private multi-access edge compute (MEC) for enterprises with low-latency requirements similar to Local Zones, while Google provides colocation facilities for low latency scenarios.
Lastly, more details of AWS Local Zones are available in the FAQs.