Recently Microsoft introduced a new platform called the Microsoft Intelligent Data Platform that fully integrates their database, analytics, and governance offerings. The new platform encompasses everything already available in the Azure Data space (Azure Data Factory, Azure Data Explorer, SQL Server 2022, Azure SQL, Cosmos DB, etc.) to the Synapse Analytics products, Power BI, and the newly rebranded Purview data governance service.
In an Azure Developer blog post, the company highlights that its Intelligent Data Platform will enable organizations to "add layers of intelligence to their applications, unlock fast and predictive insights, and govern their data—wherever it resides." It should also make it easier for companies to gather, analyze and use data effectively.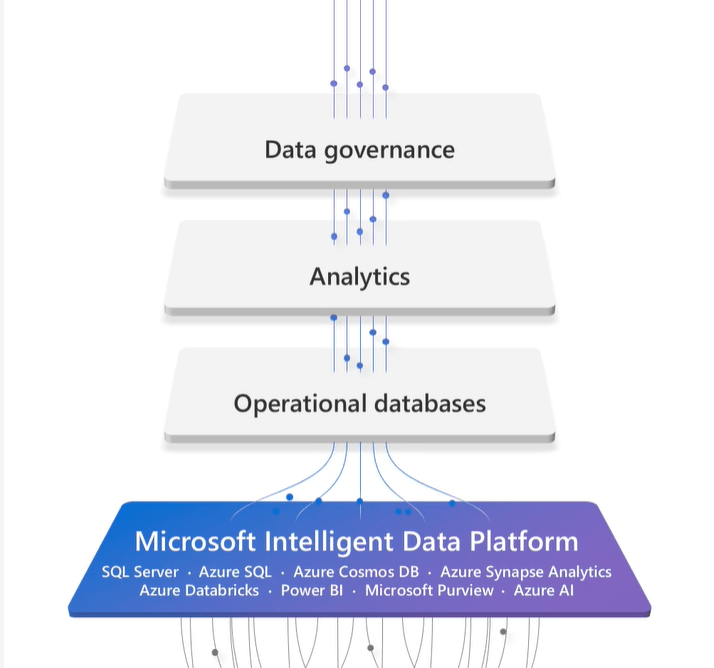 Source (screenshot): https://news.microsoft.com/build2022/
Jeremy Sinclair, a .NET, SharePoint, Windows, & Xamarin Developer, tweeted:
Something definitely needed in 2022. No more separation between Data Governance, Analytics, and Operational DBs. It's all joined as together with Microsoft Intelligent Data Platform!
During the annual Build conference, Microsoft detailed a couple of new products that will become a part of its new Intelligent Data Platform:
The introduction of the Microsoft Intelligent Platform led to several tweets, including one from Tom Petrocelli, a retired technology professional, and executive, tweeting:
#Microsoft Intelligent Data Platform seems like a poke at #Informatica. I doubt they can challenge them in data-intensive environments but might scoop up some of the smaller devs who are just starting with managed data platforms. The foot in the door should worry Informatica.
Lastly, more platform details are available through the Microsoft Build 2022 session resources.