Windows Terminal preview version 1.17, released on January 24th, brings various features and bug-fixes to Microsoft's own open source terminal application. Notable features include Dropdown Menu Customization, Process Restart support and an improved color schemes page.
Windows Terminal's dropdown menu is now customizable. You can now add folders, separators and arrange terminal profiles according to personal preference. Currently, you can customize this menu by editing the settings.json file directly.
Restarting terminated processes is now possible by pressing Enter after the process execution finished. Pressing Ctrl + D would instead close the tab the process was running in.
The Color Schemes settings page was improved to offer a better user experience. It now shows a list of all installed and configured themes with all colors visible at a glance. The listed theme items also act as a preview of the theme, incorporating the background and text color in the visual of the list.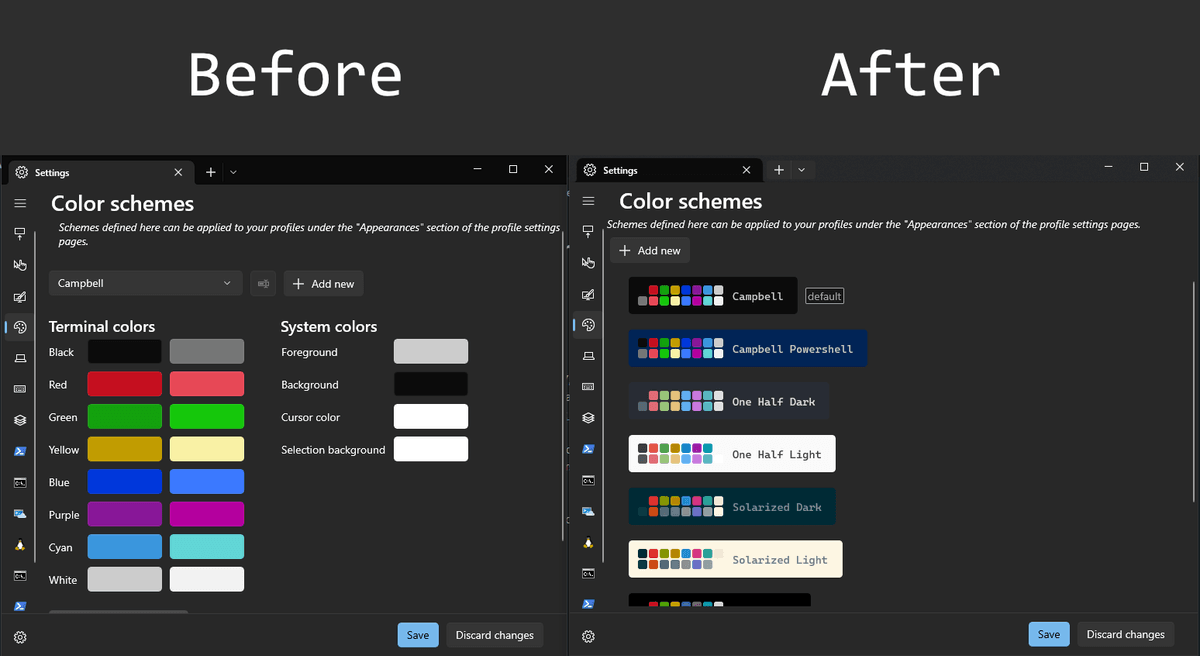 When changing the appearance of one of your profiles, you can now also see a preview of the applied theme while picking a color scheme.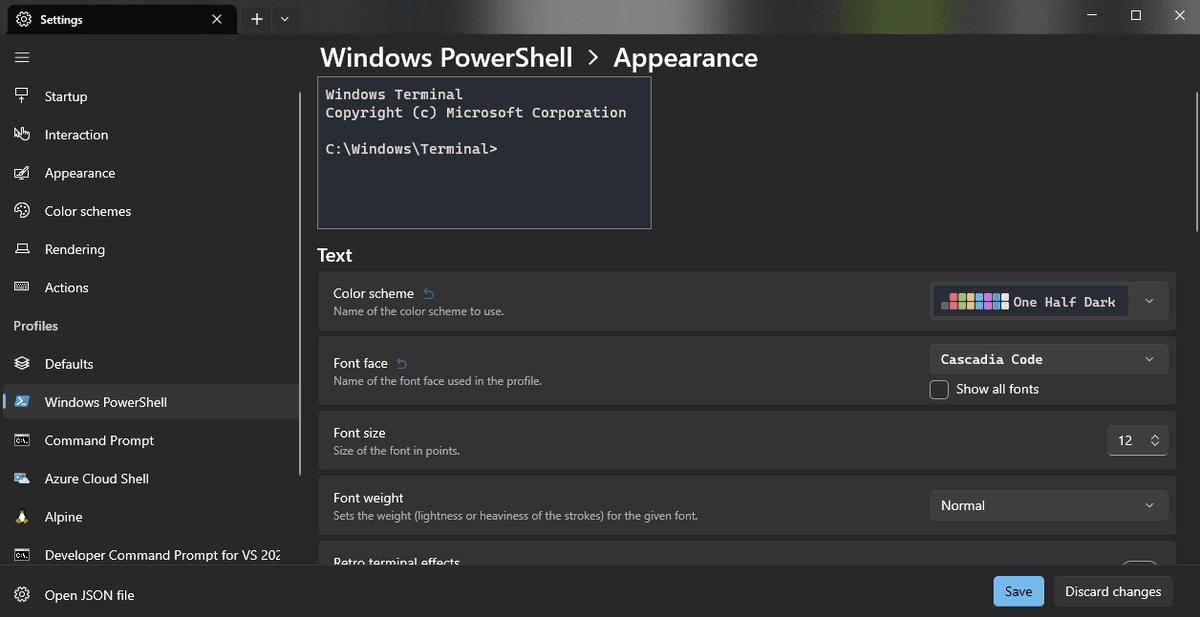 Microsoft's Dustin L. Howett mentions community member James Holderness as a mayor contributor of new Virtual Terminal features and output improvements in Windows Terminal, some of them being: support for DEC macro operations, support for IRM (Insert Replace Mode) and the rewrite of how Windows terminal handles text embedded in a stream of VT, which according the the Windows Terminal maintainers "closed like 8 bugs".
Some usability and accessibility improvements are also implemented in this preview version:
While starting Windows Terminal over the command line, you can specify the position and size of the applications window
Various improvements and bug fixes for Windows terminal users also using a screen reader
The official repository holds the complete changelog of this preview version.
The latest major stable release was version 1.16 that brought theming support, a new experimental text rendering engine and made the Terminal package a code-signed package.
Windows Terminal was initially release in May 2019, as a replacement for the built-in Windows Command prompt. This release also marked the first Windows Terminal version that works on a quarterly feature release schedule due to the fact that it is now the default terminal in the Windows 11 October 2022 update.
Interestingly, the font used as a default in Windows Terminal, Cascadia Code, was purposely developed to be bundled in Windows Terminal and has been bundled in the application since version 0.5.2762.0.