Cockroach Labs recently announced several updates to its CockroachDB: CockroachDB dedicated is available in limited access on Azure, multi-region capabilities in CockroachDB serverless in preview, and new and improved capabilities in CockroachDB MOLT (Migration of Legacy Technology).
With the availability on Azure, CockroachDB dedicated as a managed service is now available on all three major cloud providers (with existing product availability on Amazon Web Services and Google Cloud Platform). The company states in a blog post that CockroachDB has always been cloud-agnostic, with customers deploying it on public cloud platforms, private clouds, hybrid cloud, and even across all of these environments. With CockroachDB, they can now choose between cloud providers or across multiple cloud providers and can easily mix workloads between owned data centers and public cloud providers.
In addition to the increased availability of CockroachDB dedicated, the company also introduced multi-region capabilities for its CockroachDB serverless, a consumption-based and auto-scaling offering. This update allows customers to distribute data across multiple cloud regions while maintaining a single logical database. Moreover, they only pay for the exact storage and compute resources they use. Previously, setting up a new region with other database solutions was complex and costly.
Rob Reid, technical evangelist at Cockroach Labs, mentions the capability in a tweet:
So excited about @CockroachDB Serverless with multi-regions! I just span up a single CockroachDB cluster, spanning 3 continents, and it took 10 seconds. @PaulieScanlon and I created a demo to show it off; check it out!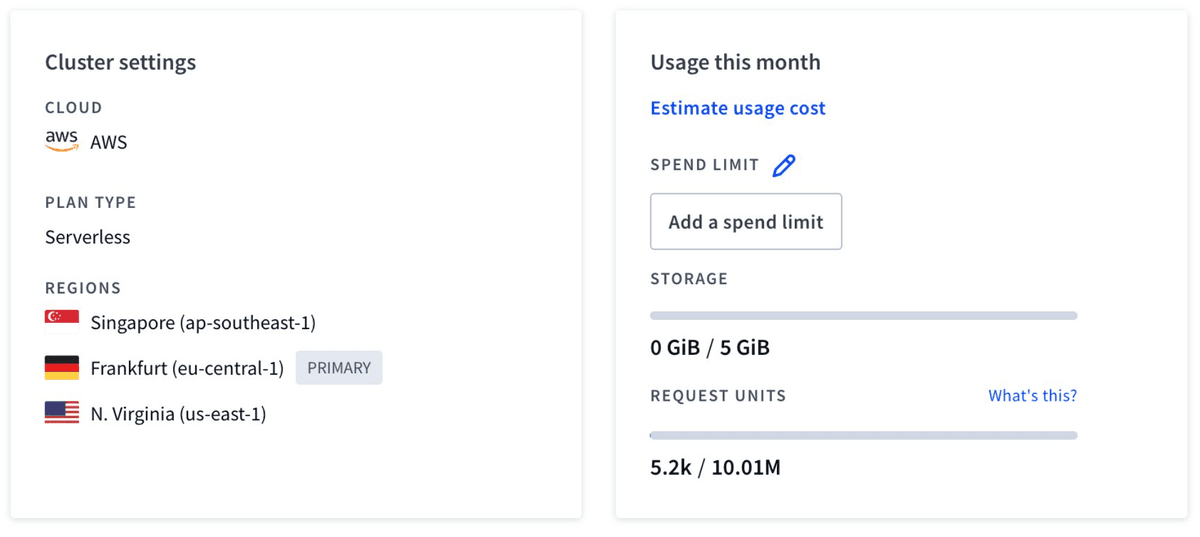 Source: https://twitter.com/robreid_io/status/1658473478226579456
Another update is towards CockroachDB MOLT, where several enhancements have been made including MOLT Verify, which validates migrated data from Postgres and MySQL to ensure correct replication and a smoother syntax conversion in bulk changes, authentication of Postgres and MySQL clusters, and more intuitive workflows. According to the company, the enhancements will ease migrations from legacy databases like Oracle, Postgres, MySQL, and Microsoft SQL Server.
When asked by InfoQ about what is driving the support of CockroachDB to Azure, here is what Nate Stewart, chief product officer, Cockroach Labs, had to say:
Over the last few years, enterprises have seen tremendous adoption of the CockroachDB cloud platform as they streamline database operations and focus on their differentiators. Along the way, the chorus of calls for our service to run on Microsoft's cloud grew. With CockroachDB dedicated available on AWS, GCP, and now, Microsoft Azure, CockroachDB will run everywhere your mission-critical apps do.
In addition, Steward added:
Azure support is significant for organizations adopting a multi-cloud strategy. With CockroachDB, they can now power apps with an always-on, globally scalable database that will move with them, keeping the flexibility needed to meet challenging new customers, budgets, or even regulatory demands.
Lastly, more details on CockroachDB are available on the documentation pages, and pricing details of serverless, dedicated, and self-hosted are on the pricing page.