With great sadness, we announce that former InfoQ editor and CEO/co-founder of INNOQ Stefan Tilkov has unexpectedly passed away. Tilkov was a regular presenter on the global software development conference circuit, a well-known technical writer, and a mentor to many.
Tilkov was an early contributor to InfoQ and was the lead service-oriented architecture (SOA) editor from 2006 to 2009. He leaves a digital legacy of over 140 pieces of content and many presentations and interviews.
He was well-known for his expertise in SOA as this technology evolved in the late 2000s, and he later became a leader within the microservices and self-contained systems (SCS) movements. He created a large amount of blog content (now archived) and wrote several books on the topics of architecture, REST, and SOA.
Tilkov was a regular conference presenter within the German technology scene and at global events. Your correspondent fondly remembers sitting on a microXchg panel with Tilkov in 2018, "Are Microservices becoming mature now," where he shared many hard-won lessons about building loosely coupled software architectures.
Some of his most popular content was designed to make the audience step outside their comfort zones, such as "Is Domain-Driven Design Overrated?" and "Why software architects fail: and what to do about it."
Industry luminaries, such as Martin Fowler and the ThoughtWorks team, Josh Long, and Kevlin Henney, have written online tributes and shared messages of condolence.
He is remembered fondly by his friends and InfoQ colleagues:
We are saddened to learn that Stefan Tilkov passed away. I was lucky to meet Stefan while we were both InfoQ editors. He was always kind, considerate, and one of these rare people who would add value to every conversation. A true mentor for all of us. It's a huge loss. Our condolences to his family and colleagues.
Dio Synodinos, President at C4Media | QCon & InfoQ
Stefan was a charming and thoughtful person to spend time with, and I was lucky enough to have a number of extremely interesting conversations with him at various dinners over the years. I learnt a huge amount from both these and from watching him present over the years, and I will really miss him.
Charles Humble, former InfoQ editor-in-chief
Much of Tilkov's writing and conference presentation content was timeless, and we are confident we will frequently be quoting his work and ideas over the coming years.
Tilkov was a superb InfoQ editor and an even better friend and mentor. He always had time to share his wisdom about software architecture, talk about the successes and mistakes within his career, and open the door to the next generation of technologists. He was extremely knowledgeable and a kind and gentle soul who touched many people's lives worldwide.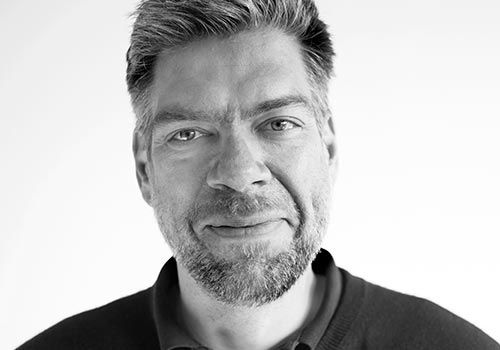 The entire InfoQ community would like to offer our condolences to his family, friends, and colleagues at INNOQ. Rest in peace, Stefan.