Interviews
Newer
23:54
Followers
Jeff talks about the powerful features that come with Grails 2 and how it can be used as a rapid application development framework. He also compares it with Rails and Django and explains how it can be combined with other components from the Spring portfolio.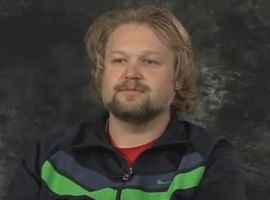 18:43
Followers
Big Data means more than just the size of a dataset. Pavlo Baron explains different ways of applying Big Data concepts in various situations: from analytics, to delivering content, to medical applications. His larger vision for Big Data ranges from specialized Data Scientists, to learning Decision Support Systems, to helping mankind itself.
26:25
Followers
Ian Robinson discusses Neo4J's design choices for data storage and retrieval, CRUD operations, transactions, graph traversal and searches and HA deployment strategies. He also shares his thoughts on hypermedia controls and the concept of consumer driven contracts for continuous evolution of services.
22:59
Followers
In this interview we talk with Adrian Cockcroft, the architect for Netflix's cloud systems team. We discuss how Netflix combines 300 loosely coupled services across 10,000 machines. An interesting revelation is that they fully embrace continuous delivery and each team is allowed to deploy new versions of their service whenever they want.
11:26
Followers
Enda talks about the challenges his team faced while developing the Enyo framework. He also gives an overview of how it works and how it aims to help developers deliver apps across different devices.
14:00
Followers
Rich Hickey explains the basics of Datomic, its approach to transactions and query, Datalog, CAP, ACID and BASE, and much more.
17:39
Followers
Jesse Robbins of Opscode discusses how the concept of deploying, maintaining, and updating a software solution has begun to evolve into the concept of DevOps. This new player in the development landscape blurs the lines betwee Development and Operations teams and creates a new practice of Infrastructure as Code.

27:13
Followers
Bob Lee explains the popularity of Java, future language features like Lambdas, DI with Guice vs. the Dagger framework, the role of Java vs. Ruby at Square, hiring at Square, security and much more.