Interviews
Newer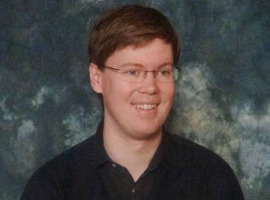 12:38
Followers
Tom Banks talks about what's new in the IBM WebSphere Application Server v 8.5.5 Liberty Profile and explores how its extensible architecture allows interesting additions to "gamify" the running of enterprise software. He describes what you can do when enterprise software becomes mobile and introduces IBM Code Rally, a game which is built on top of the Liberty Profile and other IBM software.
21:47
Followers
Kevin Moore explains the motivations behind Dart, the status of the Dart language and VM, the Dart library ecosystem and much more.
16:33
Followers
Dan Mezick, author of the book The Culture Game, shares his insights on engagement as the fuel of successful and lasting Agile adoptions. Pulling examples from Open Spaces and the computer gaming industry, Dan explains how they both implement four basic rules: have a clear goal, a clear set of rules, a good feedback system, and support an opt-in participation strategy.
25:17
Followers
Bijan Vaez explains how and why the EventMobi conference mobile app was built with HTML5 instead of native technologies, the challenges and advantages, and much more.