25:08
Culture & Methods
Culture & Methods
Follow
576 Followers
Adam Weisbart talks about using improv and magic to make Agile more fun and shares a bunch of practical tools and resources that should be of interest to anybody leading or coaching an Agile team.
16:14
Culture & Methods
Culture & Methods
Follow
576 Followers
MAnny Gonzalez was recently appointed as the CEO of the Scrum Alliance. He discusses the current state of the Scrum Alliance and presents his vision for the organisation in the future, changing the worl of work for the better. He talks about some of the initiatives the Scrum Alliance is undertaking and what they mean for the members of the organisation.
32:26
Culture & Methods
Culture & Methods
Follow
576 Followers
Jeff Patton talks about his book "User Story Mapping" and the background and approaches to the story mapping process as well as upcoming trends in relation to product management.
15:23
DevOps
DevOps
Follow
706 Followers
Dana Pylayeva talks about the Agile game she designed combining Scrum, Lego and Chocolate. The game helps participants (in particular non-technical types) understand the difficulties and bottlenecks in application delivery and how DevOps and Continuous Delivery practices can help.
16:15
Culture & Methods
Culture & Methods
Follow
576 Followers
Kent McDonald talks about the need for product ownership, business analysis and user experience in agile projects, how the three areas are connected and his new book - Beyond Requirements: Analysis with an agile mindset
19:21
Followers
Ruud Wijnands talks about things that can and do go wrong with Agile transitions, improving technical skills and practices, supporting people in learning, the value that agile can bring to organizations and giving managers more insight into the possibilities of agile, helping teams to increase their agility and what managers can do to increase the success of agile transitions.
20:07
Followers
Tim Ottinger talks about things that can and do go wrong with Agile transitions, why facilitation matters in agile, increasing the understanding of agile, what is needed to create trust in the organization, the importance of technical practices in Agile, improving technical skills and practices and the "Taking back Agile" initiative.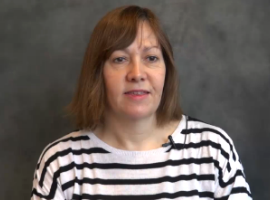 15:55
Followers
An interview with Rachel Davies about extreme programming and agile techniques, good things that have happened since the agile manifesto was published, developments that give agile a bad name and things that can be done to prevent that people think badly about agile and start to resist it and how scrum teams can adopt more technical practices from XP.
26:21
Followers
An interview with Shane Hastie about working effectively in distributed agile teams and making remote working work, why product ownership should be a team sport and how product owners teams can work with development teams and the Agile Manifesto translation program.
09:57
Followers
Aino Corry talks about overcoming barriers in retrospectives, facilitating effective retrospectives, techniques for doing retrospectives and the vital skills that retrospective facilitators need.
14:15
Followers
Simon Marcus discusses the value of a learning environment in which learning from failure is valued. Simon discusses how Spotify approaches consensus within its teams and how experimentation of team make-up and tasking is not frowned upon.
09:49
Followers
Sandy explains how Trade Me adopted a truly self-organising model of team formation to establish ten product development squads and how she and others use Personal Kanban to prioritise and manage work.