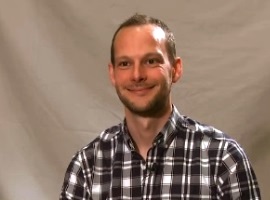 30:01
Culture & Methods
Culture & Methods
Follow
519 Followers
David Mole talks about implementing Spotify inspired squads and tribes at Trade Me, as well as the results of experiments in self-selection of teams and inspiration from the work of Daniel Pink.
18:27
DevOps
DevOps
Follow
644 Followers
Dominica DeGrandis talks about bringing visibility to the workflow, reducing cycle time, setting priorities right, what is real firefighting, and how Kanban and DevOps are the perfect marriage.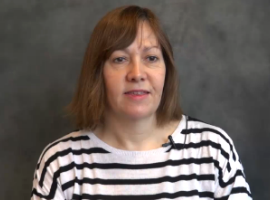 15:55
Followers
An interview with Rachel Davies about extreme programming and agile techniques, good things that have happened since the agile manifesto was published, developments that give agile a bad name and things that can be done to prevent that people think badly about agile and start to resist it and how scrum teams can adopt more technical practices from XP.
29:50
Followers
Portia Tung works as an agile coach and shares some experience on making teams out of individuals and motivating those teams to follow a vision or reach a goal. One technique to reach a goal is to use hope as the combination of will-power and way-power. How much power do I have to follow my goals and how much creativity do I have to overcome any obstacles on my way?
26:21
Followers
An interview with Shane Hastie about working effectively in distributed agile teams and making remote working work, why product ownership should be a team sport and how product owners teams can work with development teams and the Agile Manifesto translation program.
09:57
Followers
Aino Corry talks about overcoming barriers in retrospectives, facilitating effective retrospectives, techniques for doing retrospectives and the vital skills that retrospective facilitators need.
11:43
Followers
Dianne Marsh talks to Charles Humble about hiring an engineer at Netflix, organising an engineering team around speed of execution, the languages and frameworks Netflix uses, and diversity in IT.
14:15
Followers
Simon Marcus discusses the value of a learning environment in which learning from failure is valued. Simon discusses how Spotify approaches consensus within its teams and how experimentation of team make-up and tasking is not frowned upon.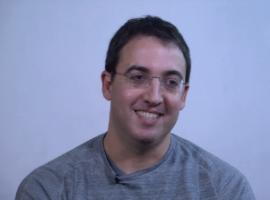 21:01
Followers
InfoQ interviewed Yuval Yeret at the Lean Kanban France 2014 conference about kick starting Agile the Kanban way. He explained how teams can do pull-based change using Kanban, skills for change managers and patterns that can be used to support agile adoption in enterprises.
17:47
Followers
Diana talks about how to create the conditions for having the best job ever and describes a model for team collaboration and communication. She explains five simple rules for ongoing learning at the individual, team and organization level.
09:49
Followers
Sandy explains how Trade Me adopted a truly self-organising model of team formation to establish ten product development squads and how she and others use Personal Kanban to prioritise and manage work.
24:09
Followers
Lynne Cazaly joins us to discuss how adding visuals to your facilitation toolbox can help your listening and how thought leadership can help you stand out in a crowd.