The white paper "Domain-Specific Languages for Functional Testing" is no longer available on Infoq.com; However we invite you to explore the related content below.
Additional content from our sponsors:
This free O'Reilly ebook is a practical guide to load balancing services in the cloud. As machines are provisioned and decommissioned to meet demand, you need to distribute traffic intelligently. This ebook walks you through the strategy of using NGINX and AWS NLB, as well as Route 53.
View
Learn how to use Kubernetes for container orchestration with this excerpt that covers easy‑to‑use recipes for installation, API access, scaling, troubleshooting, and more.
View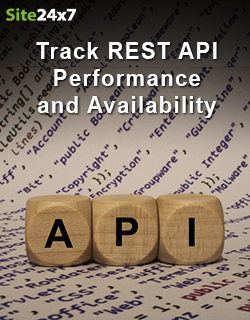 Monitor the availability and response time of your REST API endpoints from 90+ locations globally. Get insight into the response time of mobile and web apps that use your APIs as a daily driver. Detect downtime and fix critical issues before customers are affected. Learn more about Site24x7.
View
This guide reviews each of these strategies, how they relate to one another, and how incorporating them into your application lifecycle can transform your software development and release practices.
View
The Spring framework comes with nice support for integration testing, but a lot of manual coding is required to set up test cases properly. This paper describes how Parasoft Jtest's Unit Test Assistant can improve the workflow and outcomes for Spring application testing.
View
This white paper will discuss what financial fraud is, how firms are addressing the problem, and why in-memory computing technologies such as the GridGain in-memory computing platform are perfectly suited to the task of detecting and stopping fraud wherever it occurs.
View