The white paper "Tutorial: Automating tests without compromising coverage of the environment" is no longer available on Infoq.com; However we invite you to explore the related content below.
Additional content from our sponsors: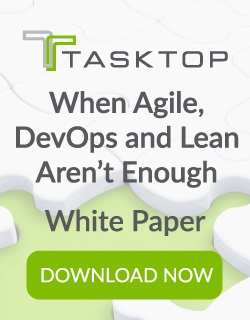 Read this white paper to learn about what's missing in today's software delivery methods and maximize the value of Lean, DevOps, and Agile methodologies.
View
This REST API tutorial will help you learn exactly what RESTful Web Services are — including: best (and worst) use cases, the difference between a REST API and a SOAP API, and how to test a REST API for not only usage, but use cases.
View
Read this ebook to get an overview of performance testing best practices, a look at the most common performance problems, and a detailed checklist for measuring performance testing success. You'll also get an in-depth view of how to leverage APM to combat common performance testing risks.
View
This invaluable lesson on debugging apps will teach you how to: access a full context of user behavior, application flow, and code execution; reduce your Mean Time to Identification of a crash issue; eliminate costly trial and error, replicating, or not finding the issue at all.
View
As more enterprises embrace DevOps practices and move workloads to the cloud, application architects are increasingly looking to design choices that maximize the speed of development and deployment. Two of the fastest growing are containers and microservices.
View
Learn how Azure Database for MySQL can help you quickly respond to changing customer needs by scaling up and down. See also how capabilities like high availability and replication can help you meet and exceed customer expectations.
View