The white paper "Why NoSQL? A Primer on the Rise of NoSQL" is no longer available on Infoq.com; However we invite you to explore the related content below.
Additional content from our sponsors:
Learn how Azure Database for MySQL can help you quickly respond to changing customer needs by scaling up and down. See also how capabilities like high availability and replication can help you meet and exceed customer expectations.
View
Enterprises are innovating and delivering digital services quicker than ever before. To achieve success, security must be in place. Learn how to maintain agility and security with "The Six Essentials for DevOps Team Excellence"
View
Read this ebook to get an overview of performance testing best practices, a look at the most common performance problems, and a detailed checklist for measuring performance testing success. You'll also get an in-depth view of how to leverage APM to combat common performance testing risks.
View
- Find and Fix Performance Issues Faster - Monitor JVM Health and Performance; Flexible Deployment; Low Production Overhead (Production Ready 24x7)
View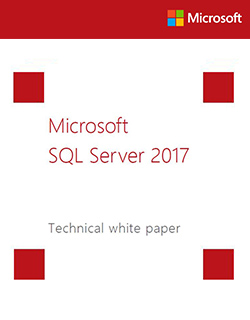 Download this white paper to learn more about the power of SQL Server on Linux and containers, how SQL Server 2017 provides a native Linux experience with support for existing SQL Server tools, operational usage for relational and graph data, and more.
View
It's wrong to assume that if you are building microservices you must stick with HTTP. In this article, Mark Little walks through other alternatives, including REST, Arquillian, asynchronous HTTP, Vert.x and Undertow, along with other projects.
View