The white paper "Combining Inspections, Static Analysis, Testing to Achieve >95% Defect Removal Efficiency" is no longer available on Infoq.com; However we invite you to explore the related content below.
Additional content from our sponsors:
This whitepaper explores what Database Lifecycle Management (DLM) means within ALM, the important questions to consider for a strong data management strategy, and how Red Gate tools for SQL Server provide support for the continuous delivery of databases within DLM.
View
Download this eBook to learn how Azure Cosmos DB, a globally-distributed turnkey database service, is transforming the world of modern data management.
View
The bad guys are continuously looking for your cloud's weaknesses, so don't delay in getting your cloud security into shape. The "AWS Security Fitness Guide" will coach you through the necessary exercises to strengthen your cloud infrastructure.
View
Investigating distributed microservices? Want to get rid of your monolithic enterprise applications or not create new ones? Reactive design can help. Author and Red Hatter, Clement Escoffier, explains why and how Eclipse Vert.x is a good choice to build effective microservices systems.
View
Download this report to explore best practices for automation, high availability, data separation, and performance while inspecting design patterns such as aggregator, proxy, pipeline, and shared resources to model service interactions.
View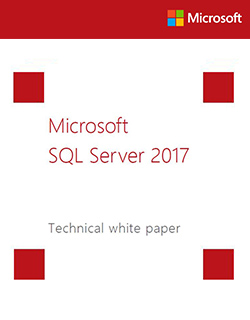 Download this white paper to learn more about the power of SQL Server on Linux and containers, how SQL Server 2017 provides a native Linux experience with support for existing SQL Server tools, operational usage for relational and graph data, and more.
View