The white paper "DevOps All-In-One-Guide" is no longer available on Infoq.com; However we invite you to explore the related content below.
Additional content from our sponsors: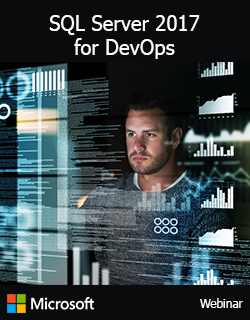 Watch this on-demand presentation to learn how defining the database dependency as another component of the application architecture creates a seamless process for moving data and database binaries through development, test, and production environments.
View
Don Omondi, Campus Discounts' founder and CTO, discusses securing applications with OAuth and shows you how to securely store authentication data using MySQL and MongoDB.
View
As Java applications become more distributed and complex, finding and diagnosing performance issues becomes harder and harder. Download this eBook and learn how to troubleshoot and diagnose some of the most common performance issues in Java today.
View
Read this technical brief to learn how you can use logic at the edge of the network — closer to users — to strengthen and support your microservices, ultimately helping you build a more resilient product for your customers.
View
Download this white paper to learn more about the power of SQL Server on Linux and containers, how SQL Server 2017 provides a native Linux experience with support for existing SQL Server tools, operational usage for relational and graph data, and more.
View
Use this ebook to implement high-performance caching and cache clustering for your web applications with NGINX and NGINX Plus.
View