The white paper "Spring Data eBook Giveaway" is no longer available on Infoq.com; However we invite you to explore the related content below.
Additional content from our sponsors:
Site24x7's AWS infrastructure dashboard displays the state of all your monitored AWS cloud resources. The dashboard provides an overview of what's happening in your AWS account, visually displaying the current status of your AWS resources across all regions and availability zones. Learn More.
View
Learn how to configure caching, load balancing, security, WAF, cloud deployments, and other critical NGINX features in this free O'Reilly ebook.
View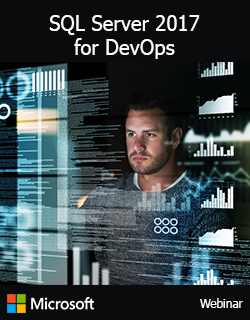 Watch this on-demand presentation to learn how defining the database dependency as another component of the application architecture creates a seamless process for moving data and database binaries through development, test, and production environments.
View
This eMag includes articles written by experts who have implemented successful, maintainable systems across both microservices and monoliths.
View
Read this technical brief to learn how you can use logic at the edge of the network — closer to users — to strengthen and support your microservices, ultimately helping you build a more resilient product for your customers.
View
Download this report to explore best practices for automation, high availability, data separation, and performance while inspecting design patterns such as aggregator, proxy, pipeline, and shared resources to model service interactions.
View