The white paper "Relational to NoSQL: Why Make the Shift?" is no longer available on Infoq.com; However we invite you to explore the related content below.
Additional content from our sponsors:
The convergence of Cloud and Big Data have created numerous opportunities for building innovative, data-driven applications. The following eGuide examines three specific sample applications and how they dealt with issues like transactional workloads, personalization, and Big Data processing.
View
This white paper shows working examples of the ROI of introducing DevOps practices across the different stages of the database development and deployment process.
View
Download this white paper to learn more about the power of SQL Server on Linux and containers, how SQL Server 2017 provides a native Linux experience with support for existing SQL Server tools, operational usage for relational and graph data, and more.
View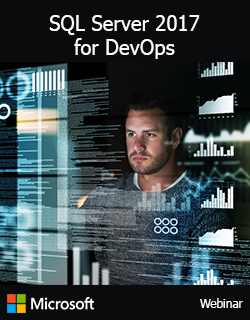 Watch this on-demand presentation to learn how defining the database dependency as another component of the application architecture creates a seamless process for moving data and database binaries through development, test, and production environments.
View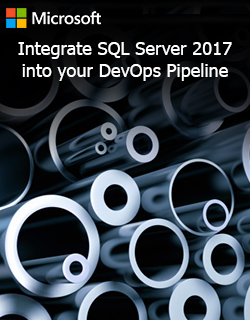 Learn how to build your application using SQL Server DevOps tools: tools that allow you to integrate and deploy your database along your code. Build better apps on any client OS (Windows, Linux, and macOS) using our graphical user interface and command line tools.
View
Should I use SQL or NoSQL databases? Underlying it is another question - What's broken in SQL databases that NoSQL databases fixes? Nothing is broken because they are different approaches to creating databases in the same way that assembler and higher level languages are to creating applications.
View