The white paper "Building an Ecosystem for API Security" is no longer available on Infoq.com; However we invite you to explore the related content below.
Additional content from our sponsors:
Vary is one of the most powerful HTTP response headers, enabling efficient objection compression, device detection, and more. Using it incorrectly, however, can have disastrous effects. Learn the best practices for using Vary, including use cases and code snippets for putting Vary to work.
View
The rise of microservices has accelerated the rate of new applications moving into production; however, most IT monitoring tools don't provide enough visibility into the underlying containers. Learn how to improve DevOps visibility using a more holistic IT monitoring approach.
View
Watch this webinar for a discussion of the real implications of delivering velocity and quality while taking advantage of the new normal of continuous deployment. You'll also learn about current trends in CICD and how they're converging with ops and monitoring.
View
Read this ebook to get an overview of performance testing best practices, a look at the most common performance problems, and a detailed checklist for measuring performance testing success. You'll also get an in-depth view of how to leverage APM to combat common performance testing risks.
View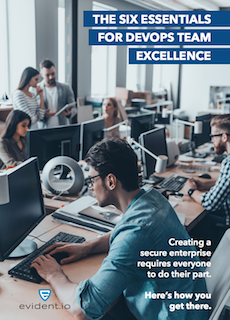 Enterprises are innovating and delivering digital services quicker than ever before. To achieve success, security must be in place. Learn how to maintain agility and security with "The Six Essentials for DevOps Team Excellence"
View
So, what sets them apart? Are microservices really just "SOA done right"? How do the two approaches differ? More importantly, are microservices really better than SOA, or are we doomed to repeat the same mistakes of the past?
View