The white paper "Gartner Magic Quadrant for Application Performance Monitoring" is no longer available on Infoq.com; However we invite you to explore the related content below.
Additional content from our sponsors:
Read this technical brief to learn how you can use logic at the edge of the network — closer to users — to strengthen and support your microservices, ultimately helping you build a more resilient product for your customers.
View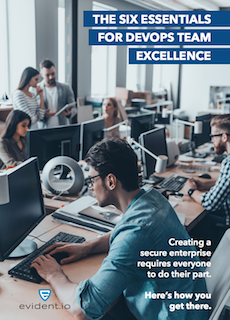 Enterprises are innovating and delivering digital services quicker than ever before. To achieve success, security must be in place. Learn how to maintain agility and security with "The Six Essentials for DevOps Team Excellence"
View
Graph Databases are currently gaining a lot of interest, as they can give very powerful data modeling tools that provide a closer fit to how your data works in the real world. This article aims to explore exactly what they are and where they can be a good fit in your application landscape.
View
How do you make deployments consistent, automated, and low risk? How can you build modern applications on cloud-native platforms to achieve rapid "time to value" for new code? This paper shares the best practices and lessons learned by Pivotal through our work with hundreds of large enterprises.
View
Use this ebook to implement high-performance caching and cache clustering for your web applications with NGINX and NGINX Plus.
View
The bad guys are continuously looking for your cloud's weaknesses, so don't delay in getting your cloud security into shape. The "AWS Security Fitness Guide" will coach you through the necessary exercises to strengthen your cloud infrastructure.
View