The white paper "A Reference Architecture for the Internet of Things" is no longer available on Infoq.com; However we invite you to explore the related content below.
Additional content from our sponsors:
Our online web simulator and mobile app provides practice test questions - with answer and explanations - to help you get your Spring 4.3.x Certification with ease. The exam simulator contains 4 exam dumps with 200 questions.
View
The bad guys are continuously looking for your cloud's weaknesses, so don't delay in getting your cloud security into shape. The "AWS Security Fitness Guide" will coach you through the necessary exercises to strengthen your cloud infrastructure.
View
Don Omondi, Campus Discounts' founder and CTO, discusses securing applications with OAuth and shows you how to securely store authentication data using MySQL and MongoDB.
View
In this technical white paper, you'll learn how - in addition to providing now-standard features like advanced analytics and machine intelligence - SQL Server 2017 provides industry-leading security as well as interoperability with open-source applications and tools.
View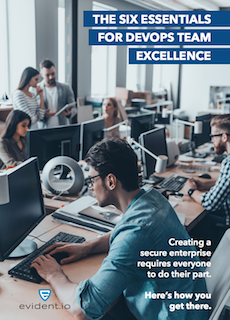 Enterprises are innovating and delivering digital services quicker than ever before. To achieve success, security must be in place. Learn how to maintain agility and security with "The Six Essentials for DevOps Team Excellence"
View
As Java applications become more distributed and complex, finding and diagnosing performance issues becomes harder and harder. Download this eBook and learn how to troubleshoot and diagnose some of the most common performance issues in Java today.
View