The white paper "5 OAuth Essentials for API Access Control" is no longer available on Infoq.com; However we invite you to explore the related content below.
Additional content from our sponsors:
Learn about some powerful features in Azure SQL Database that can help you unlock the full potential of your database before you need to consider a change in your application architecture or spend a lot of time adding similar capabilities in your application code.
View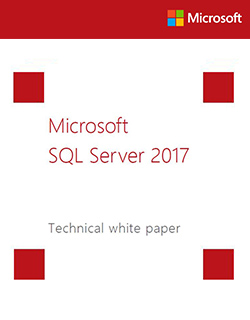 Download this white paper to learn more about the power of SQL Server on Linux and containers, how SQL Server 2017 provides a native Linux experience with support for existing SQL Server tools, operational usage for relational and graph data, and more.
View
Learn how easy it is to migrate your existing MongoDB applications to Cosmos DB by using the MongoDB API. You will find out about the tools used in the process, see the code that leverages Cosmos DB, and learn about techniques for working around the differences between the two products.
View
Learn how Azure Database for MySQL can help you quickly respond to changing customer needs by scaling up and down. See also how capabilities like high availability and replication can help you meet and exceed customer expectations.
View
Enterprises are innovating and delivering digital services quicker than ever before. To achieve success, security must be in place. Learn how to maintain agility and security with "The Six Essentials for DevOps Team Excellence"
View
How do you make deployments consistent, automated, and low risk? How can you build modern applications on cloud-native platforms to achieve rapid "time to value" for new code? This paper shares the best practices and lessons learned by Pivotal through our work with hundreds of large enterprises.
View