The white paper "Gartner: Magic Quadrant for Application Development Life Cycle Management" is no longer available on Infoq.com; However we invite you to explore the related content below.
Additional content from our sponsors:
Our online web simulator and mobile app provides practice test questions - with answer and explanations - to help you get your Spring 4.3.x Certification with ease. The exam simulator contains 4 exam dumps with 200 questions.
View
This whitepaper explores what Database Lifecycle Management (DLM) means within ALM, the important questions to consider for a strong data management strategy, and how Red Gate tools for SQL Server provide support for the continuous delivery of databases within DLM.
View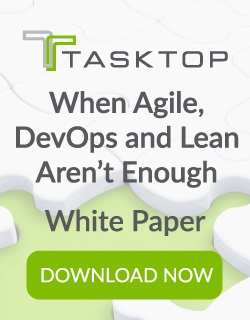 Read this white paper to learn about what's missing in today's software delivery methods and maximize the value of Lean, DevOps, and Agile methodologies.
View
As Java applications become more distributed and complex, finding and diagnosing performance issues becomes harder and harder. Download this eBook and learn how to troubleshoot and diagnose some of the most common performance issues in Java today.
View
How do you make deployments consistent, automated, and low risk? How can you build modern applications on cloud-native platforms to achieve rapid "time to value" for new code? This paper shares the best practices and lessons learned by Pivotal through our work with hundreds of large enterprises.
View
In this webinar, you'll hear from Lauren E. Nelson, Principal Analyst at Forrester Research and Jeff Brady, Senior Program Manager at Allscripts, as they discuss the best practices that you should take onboard if you're considering enterprise cloud migration.
View