The white paper "Engineering for Product Success @ QConSF 2014 (Nov 3-5)" is no longer available on Infoq.com; However we invite you to explore the related content below.
Additional content from our sponsors:
Our online web simulator and mobile app provides practice test questions - with answer and explanations - to help you get your Spring 4.3.x Certification with ease. The exam simulator contains 4 exam dumps with 200 questions.
View
As Java applications become more distributed and complex, finding and diagnosing performance issues becomes harder and harder. Download this eBook and learn how to troubleshoot and diagnose some of the most common performance issues in Java today.
View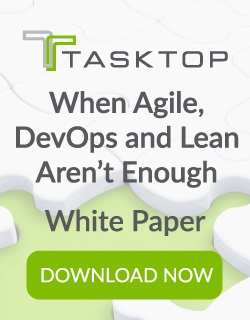 Read this white paper to learn about what's missing in today's software delivery methods and maximize the value of Lean, DevOps, and Agile methodologies.
View
This whitepaper explores what Database Lifecycle Management (DLM) means within ALM, the important questions to consider for a strong data management strategy, and how Red Gate tools for SQL Server provide support for the continuous delivery of databases within DLM.
View
In this technical white paper, you'll learn how - in addition to providing now-standard features like advanced analytics and machine intelligence - SQL Server 2017 provides industry-leading security as well as interoperability with open-source applications and tools.
View
Whether you are new to Linux or have years of experience, you may find yourself encountering tasks you haven't done lately. In this Linux Commands Cheat Sheet find: Basic to more advanced shortcuts; Screenshots to help you verify you are doing it correctly; Tips from ssh to tar -xf somefile.tar.qz.
View