The white paper "NoSQL Evaluator's Guide" is no longer available on Infoq.com; However we invite you to explore the related content below.
Additional content from our sponsors:
In this technical white paper, you'll learn how - in addition to providing now-standard features like advanced analytics and machine intelligence - SQL Server 2017 provides industry-leading security as well as interoperability with open-source applications and tools.
View
Download this white paper to learn more about the power of SQL Server on Linux and containers, how SQL Server 2017 provides a native Linux experience with support for existing SQL Server tools, operational usage for relational and graph data, and more.
View
This whitepaper explores what Database Lifecycle Management (DLM) means within ALM, the important questions to consider for a strong data management strategy, and how Red Gate tools for SQL Server provide support for the continuous delivery of databases within DLM.
View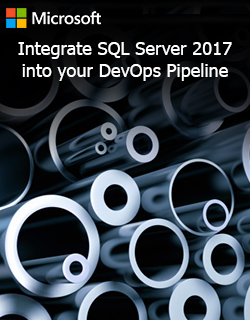 Learn how to build your application using SQL Server DevOps tools: tools that allow you to integrate and deploy your database along your code. Build better apps on any client OS (Windows, Linux, and macOS) using our graphical user interface and command line tools.
View
Learning how to deal with your monolithic relational databases in a microservices structure is key to keeping pace in a quickly changing workplace. Author Edson Yanaga takes you through nine different strategies for integrating data from your monolithic application to a microservice architecture.
View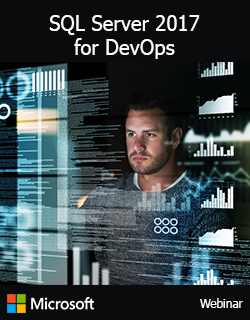 Watch this on-demand presentation to learn how defining the database dependency as another component of the application architecture creates a seamless process for moving data and database binaries through development, test, and production environments.
View