The white paper "Relational to NoSQL: Why Make the Shift?" is no longer available on Infoq.com; However we invite you to explore the related content below.
Additional content from our sponsors:
Learn how AppDynamics APM drives better digital experiences
View
Learning how to deal with your monolithic relational databases in a microservices structure is key to keeping pace in a quickly changing workplace. Author Edson Yanaga takes you through nine different strategies for integrating data from your monolithic application to a microservice architecture.
View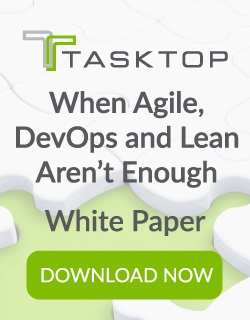 Read this white paper to learn about what's missing in today's software delivery methods and maximize the value of Lean, DevOps, and Agile methodologies.
View
This white paper shows working examples of the ROI of introducing DevOps practices across the different stages of the database development and deployment process.
View
The bad guys are continuously looking for your cloud's weaknesses, so don't delay in getting your cloud security into shape. The "AWS Security Fitness Guide" will coach you through the necessary exercises to strengthen your cloud infrastructure.
View
Microservices are everywhere nowadays, and so is the idea of using service choreography (instead of service orchestration) for microservices interactions. Learn how to set up service choreography using ActiveMQ virtual topics, which also enables scalable event based service interactions.
View