The white paper "The Ultimate DevOps Toolkit" is no longer available on Infoq.com; However we invite you to explore the related content below.
Additional content from our sponsors:
The best way to protect user experiences and revenue is to take your customer's perspective, and holistically test, monitor and measure your Web performance from the outside-in, closer to where your customers are. Download this white paper to see how Site24x7's monitoring solution can help.
View
Read this technical brief to learn how you can use logic at the edge of the network — closer to users — to strengthen and support your microservices, ultimately helping you build a more resilient product for your customers.
View
Download this white paper to learn more about the power of SQL Server on Linux and containers, how SQL Server 2017 provides a native Linux experience with support for existing SQL Server tools, operational usage for relational and graph data, and more.
View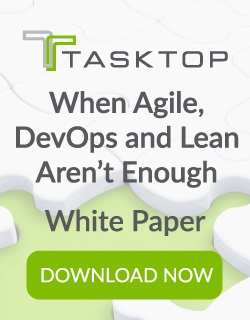 Read this white paper to learn about what's missing in today's software delivery methods and maximize the value of Lean, DevOps, and Agile methodologies.
View
Learn how to configure caching, load balancing, security, WAF, cloud deployments, and other critical NGINX features in this free O'Reilly ebook.
View
Should I use SQL or NoSQL databases? Underlying it is another question - What's broken in SQL databases that NoSQL databases fixes? Nothing is broken because they are different approaches to creating databases in the same way that assembler and higher level languages are to creating applications.
View