The white paper "5 Key Deployment Pipeline Patterns" is no longer available on Infoq.com; However we invite you to explore the related content below.
Additional content from our sponsors:
How do you make deployments consistent, automated, and low risk? How can you build modern applications on cloud-native platforms to achieve rapid "time to value" for new code? This paper shares the best practices and lessons learned by Pivotal through our work with hundreds of large enterprises.
View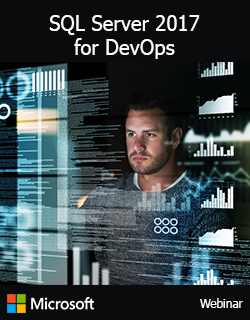 Watch this on-demand presentation to learn how defining the database dependency as another component of the application architecture creates a seamless process for moving data and database binaries through development, test, and production environments.
View
So, what sets them apart? Are microservices really just "SOA done right"? How do the two approaches differ? More importantly, are microservices really better than SOA, or are we doomed to repeat the same mistakes of the past?
View
Join this webinar to learn what Site24x7 is all about and how it can help you with application performance monitoring, server monitoring, public & private cloud monitoring , and a lot more.
View
Download this white paper to learn more about the power of SQL Server on Linux and containers, how SQL Server 2017 provides a native Linux experience with support for existing SQL Server tools, operational usage for relational and graph data, and more.
View
Should I use SQL or NoSQL databases? Underlying it is another question - What's broken in SQL databases that NoSQL databases fixes? Nothing is broken because they are different approaches to creating databases in the same way that assembler and higher level languages are to creating applications.
View