The white paper "Roland Plaszowski: A Look Inside the Cloud and Microservices Architecture at Ocado" is no longer available on Infoq.com; However we invite you to explore the related content below.
Additional content from our sponsors:
Explore the way we perceive the world around us and how that affects our decision making process.
View
This eBook provides a hands-on approach to three useful Java frameworks for building microservices: Spring Boot, Dropwizard, and WildFly. Compare and contrast them through a handful of familiar patterns.
View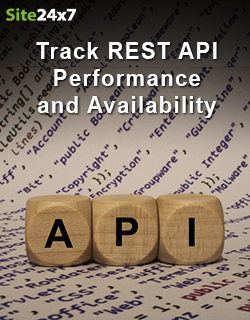 Monitor the availability and response time of your REST API endpoints from 90+ locations globally. Get insight into the response time of mobile and web apps that use your APIs as a daily driver. Detect downtime and fix critical issues before customers are affected. Learn more about Site24x7.
View
Learn how to use Kubernetes for container orchestration with this excerpt that covers easy‑to‑use recipes for installation, API access, scaling, troubleshooting, and more.
View
This guide reviews each of these strategies, how they relate to one another, and how incorporating them into your application lifecycle can transform your software development and release practices.
View
Learn about Kubernetes from its creators & set solutions up for success with this definitive guide.
View