The white paper "Five Ways to Maintain Pace, Avoid Surprises, and Ensure Success in Application Performance" is no longer available on Infoq.com; However we invite you to explore the related content below.
Additional content from our sponsors: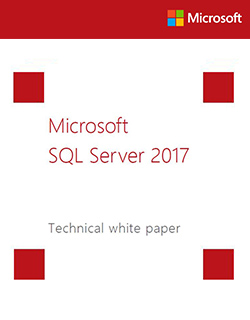 Download this white paper to learn more about the power of SQL Server on Linux and containers, how SQL Server 2017 provides a native Linux experience with support for existing SQL Server tools, operational usage for relational and graph data, and more.
View
As Java applications become more distributed and complex, finding and diagnosing performance issues becomes harder and harder. Download this eBook and learn how to troubleshoot and diagnose some of the most common performance issues in Java today.
View
Download this eBook to learn how Azure Cosmos DB, a globally-distributed turnkey database service, is transforming the world of modern data management.
View
This eMag includes articles written by experts who have implemented successful, maintainable systems across both microservices and monoliths.
View
Download this report to explore best practices for automation, high availability, data separation, and performance while inspecting design patterns such as aggregator, proxy, pipeline, and shared resources to model service interactions.
View
This white paper takes a developer-centric look at how Azure Cosmos DB, coupled with Microsoft Cognitive Services and Azure Functions, helped ContosoAir build a richer, real-time personalized experience for customers, and a more intelligent and responsive globally distributed serverless application.
View