Interviews
39:41
Abonnés
The three Rock Stars of the ScrumDay 2015, Dave Snowden and the Poppendiecks, are sharing their views on mainstream Agile, Scaling Agile, Lean Startup with insights of complexity theory and Lean, the way to develop business and people in organisations, and the future of software development.
13:31
Abonnés
Mary and Tom Poppendieck are wellknown for promoting Lean ideas and principles in the software landscape for years. Mary's keynote during the Scrumday was a chance for us to spend some time understanding their relationships with devs and architects. How they discuss, get feedback and relay the Lean Mindset.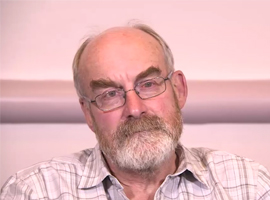 10:25
Abonnés
During the ScrumDay, InfoQ FR has interviewed Dave Snowden to explain what is Cynefin and how to use it, to describe a freshly introduced concept of 'acceptation', his point of view about "scaling agile" frameworks, and what can Cynefin and narrative bring in enterprise, in order to understand the dynamics of success and failure when deploying Agile at scale.
17:16
Abonnés
Michael and Olaf help organisations to improve. Over this interview, let's find out how they are getting feedbacks from devs and architects and how they manage to influence that part of the organisation.
15:03
Abonnés
Lors de sa venue à Lean Kanban France 2014, Romain Couturier a animé de façon très visuelle l'événement en produisant d'immenses fresques racontant les sessions. Romain nous présente ici son histoire et ses motivations pour développer cette pratique de la facilitation graphique dans le domaine professionnel : "Je prends l'engagement qu'au bout d'une minute, je sais faire dessiner tout le monde".
16:17
Abonnés
Les Real Options sont un outil pour le processus de prise de décisions, dans lequel on va regarder d'abord la valeur plutôt que le coût, et dans lequel on va essayer d'avoir plusieurs options et de retarder les décisions - le but étant de nous permettre d'avoir plus d'informations et de prendre de meilleures décisions.
12:08
Abonnés
Laurent Morisseau fondateur de l'association Lean Kanban France et organisateur de la première conférence autour de Kanban en 2012 présente la dynamique Kanban en France. Depuis l'écriture du livre Kanban pour l'IT à la recherche de nouvelles figures et retours d'expérience Françaises pour contribuer à la dynamique internationnale.
07:27
Abonnés
La transition vers une équipe DevOps par Alain Delafosse et Eric Mattern
12:00
Abonnés
Alexis Lê-Quôc explique l'utilisation des métriques dans sa société.