Interviews
39:41
Abonnés
The three Rock Stars of the ScrumDay 2015, Dave Snowden and the Poppendiecks, are sharing their views on mainstream Agile, Scaling Agile, Lean Startup with insights of complexity theory and Lean, the way to develop business and people in organisations, and the future of software development.
13:31
Abonnés
Mary and Tom Poppendieck are wellknown for promoting Lean ideas and principles in the software landscape for years. Mary's keynote during the Scrumday was a chance for us to spend some time understanding their relationships with devs and architects. How they discuss, get feedback and relay the Lean Mindset.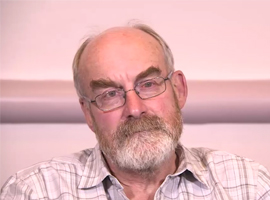 10:25
Abonnés
During the ScrumDay, InfoQ FR has interviewed Dave Snowden to explain what is Cynefin and how to use it, to describe a freshly introduced concept of 'acceptation', his point of view about "scaling agile" frameworks, and what can Cynefin and narrative bring in enterprise, in order to understand the dynamics of success and failure when deploying Agile at scale.
17:16
Culture & Méthodes
Culture & Méthodes
Suivre
27 Abonnés
Michael and Olaf help organisations to improve. Over this interview, let's find out how they are getting feedbacks from devs and architects and how they manage to influence that part of the organisation.