Books
Followers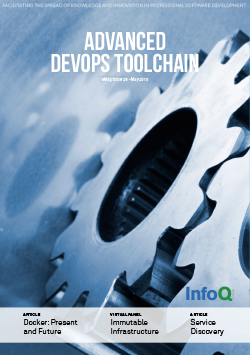 In this eMag we provide both implementation examples and comparisons of different possible approaches on a range of topics from immutable infrastructure to self-service ops platforms and service discovery. In addition, we talk about the Docker ecosystem and the different aspects to consider when moving to this increasingly popular system for shipping and running applications.
Followers
Infrastructure configuration management tools are one of the technical pillars of DevOps. They enable infrastructure-as-code, the ability to automate your infrastructure provisioning.
Followers
In this eMag, we curated a series of articles that look at automation in the cloud and management at scale. We spoke with leading practitioners who have practical, hands-on experience building efficient scalable solutions that run successfully in the cloud.
Followers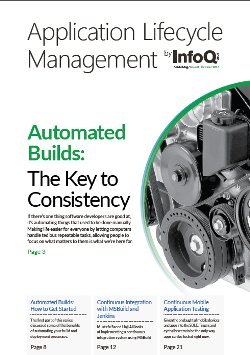 The InfoQ ALM eMag assembles a collection of popular content recently published on InfoQ.com. Learn strategies for automating your build and deployment processes, implementing a continuous integration system, and how to continuously test your mobile applications. Results from the latest InfoQ Research question also show you what ALM tools organizations are adopting today.