Interviews
Older
16:52
DevOps
DevOps
Follow
1051 Followers
Axel Fontaine, Flyway creator and Boxfuse's CEO, discusses Immutable Infrastructure and whether it's ready for the prime time. Fontaine discusses architectural and organizational concerns and explains why containers may not always be the best solution for all infrastructure problems.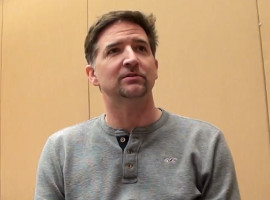 13:55
Cloud
Cloud
Follow
376 Followers
Jason McGee of IBM talks to Rags Srinivas of InfoQ about the importance of different open source initiatives, like Container Native Cloud Foundation (CNCF), Open Container Initiative (OCI) and how to sort through them from a developer perspective.
16:54
DevOps
DevOps
Follow
1051 Followers
Cornelia Davis talks to Rags Srinivas about the importance of software transformation and the importance of feedback, Continuous Integration and Delivery and how culture and technology play a role in the transformation process.
38:30
Cloud
Cloud
Follow
376 Followers
Bryan Cantrill explains Triton (a way to run secure Linux containers on bare metal), the history of DTrace and ZFS and their (lack of) adoption on Linux, the relevance of OS R&D, Unikernels and more.
16:24
Followers
InfoQ's Rags Srinivas caught up with Angel Diaz at Dockercon regarding the Cloud in general and how vendors and users are helping to evolve standards that developers need to pay attention to. He talks about IBM's instigator role in many of the evolving standards and foundations.
13:02
Followers
Recorded at EclipseCon NA 2015, John Arthorne talks to Alex Blewitt about the Orion project, and how it can be used to create JavaScript based code as well as commit it to Git entirely within a web browser, as well as how Orion fits in with the newly created top level Cloud project.
12:21
Followers
Recorded at EclipseCon NA 2015, Matthias Sohn talks to Alex Blewitt on the state of the Eclipse Git tooling as well as new enhancements and the work that has been done to make it faster for Eclipse Mars, such as the migration to Java 7 and the additional hooks and interactive rebase support.
27:01
Followers
Spring may not be in the air just yet but Juergen Hoeller, co-founder of the Spring Framework and project lead and release manager talks to InfoQ about how Spring has managed to stay relevant with developers by adapting to the changes in the underlying infrastructure such as Cloud, Big Data, NoSQL and so on. He talks about the Spring ecosystem and about the future of Spring including Spring 5.0.
22:35
Followers
The Internet of Things is just around the corner and it will massively impact our lives. Most of the devices in our homes will become connected and collect data or react to certain events. Currently it is still uncertain, how personal data can be protected and leveraged for crowd sourcing and swarm intelligence at the same time. Jacob is sharing the ideas that his company Yetu has to clarify this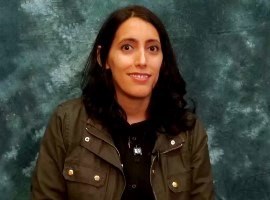 18:41
Followers
Engine Yard's Ines Sombra discusses state management in the cloud in general, and specific data stores including MySQL, Postgres and some NoSQL alternatives. She also explains why the pets and cattle analogy doesn't work for her, and what need to be done in organisations with respect to trusting people and trusting the infrastructure.
13:52
Followers
Andy Piper provides an overview of Cloud Foundry, where it has come from and where it is going, recorded at QCon London 2014.
27:00
Followers
Simon Wardley talks about Amazon and it's competitive landscape, including Google, OpenStack, telcos and the hardware manufactures. Looking at how Amazon got to be so dominant in the IaaS space, the missteps by established vendors in letting it, and where future competition might come from. With a short detour to discuss Cloud Foundry and platform strategy.