Podcasts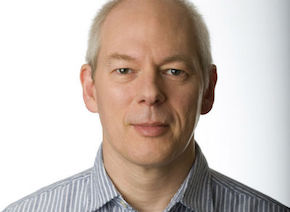 30:19
Architecture & Design
Architecture & Design
Follow
1868 Followers
For our inaugural podcast QCon chair Wesley Reisz talks to Adrian Cockcroft, who works for Battery Ventures where he advises the firm and its portfolio companies about technology issues and also assists with deal sourcing and due diligence. Topics include microservices, "serverless" computing, persistent memory and other potentially disruptive trends.
28:03
Culture & Methods
Culture & Methods
Follow
574 Followers
In this podcast Shane Hastie, Lead Editor for Culture & Methods, talks to Anders Wallgren, CTO of Electric Cloud about the adoption of DevOps, containers and microservices and the dangers of vanity metrics.
The InfoQ Interviews Archive
Hear what senior developers from top companies such as Netflix, Uber and Facebook have to say on hot trends. Get valuable insights from a collection of over 900 interviews.
CONTENT IN THIS BOX PROVIDED BY
Using Containers for
Data in DevOps
Use production data in CI/CD with SQL
Server 2017's support for containers.
Try Visual Studio Code's SQL Extension
Blog Post
SQL Server 2017 containers for DevOps scenarios
---
Webinar
Intro to Microsoft SQL Server on Linux w/ containers

The Power of Docker and a Native Linux Experience: See What's New in SQL Server 2017