Podcasts
24:35
Architecture & Design
Architecture & Design
Follow
2423 Followers
Arun Gupta discusses with Wes Reisz some of the container-focused services that AWS offers, including differentiating ECS and EKS. Gupta goes into some detail t the role that Amazon Fargate plays and goals behinds EKS. Gupta wraps ups discussing some of the open source work that AWS has recently been doing in the container space.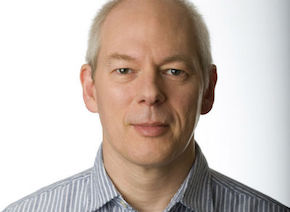 30:19
28:03
Culture & Methods
Culture & Methods
Follow
801 Followers
In this podcast Shane Hastie, Lead Editor for Culture & Methods, talks to Anders Wallgren, CTO of Electric Cloud about the adoption of DevOps, containers and microservices and the dangers of vanity metrics.
The InfoQ Interviews Archive
Hear what senior developers from top companies such as Netflix, Uber and Facebook have to say on hot trends. Get valuable insights from a collection of over 900 interviews.