53:53
Followers
Daniel Schauenberg provides insights into how Etsy develops software and what tools and processes they utilize to help them achieve their goals.
01:01:20
Followers
Jimmy Bogard introduces Octopus Deploy, a deployment system for continuous delivery.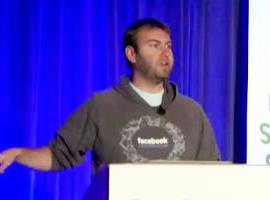 45:31
Followers
Christian Legnitto offers insight in some of the tools and processes used by Facebook for pushing new updates to their mobile apps.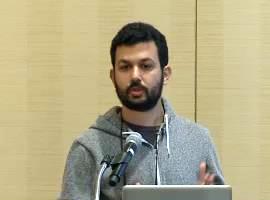 46:18
Followers
Kareem Kouddous presents using SOA, JavaScript MVC, continuous deployment and Kanban for the development of 12 applications.
41:01
Followers
Alex Papadimoulis conducts a tutorial on delivery and deployment at scale.
31:48
Followers
Wil Stuckey explains how Etsy manages to deploy nearly ~10,000 changes in one year, and how they run A/B experiments in the midst of continual code change.
44:31
Followers
Rachel Laycock discusses using a polyglot build and deployment infrastructure that makes life easier.
57:05
Followers
Ian Brookes and Rob Strange recount the journey and relationship of a Tech start-up and its software development partner, with the milestones and millstones along the way.
44:01
Followers
Marcelo Sousa Ancelmo discusses how DevOps and Agile can be used together to create services, mentioning strategies and tools needed for their continuous integration, delivery and deployment.
34:21
Followers
Frank Harris and Nellwyn Thomas present the deployment process used by Etsy based on experiments.
50:42
Followers
Jesse Robbins explains how to evangelize & overcome cultural resistance to change while sharing his own painfully funny lessons on how not to do it.
48:07
Followers
Ken Sipe introduces Glu, an open source deployment automation tool coming from LinkedIn, showing how to perform Glu configuration along with a demo of using it.