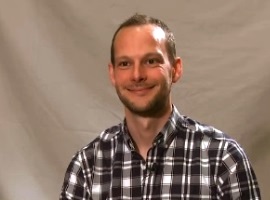 30:01
Culture & Methods
Culture & Methods
Follow
571 Followers
David Mole talks about implementing Spotify inspired squads and tribes at Trade Me, as well as the results of experiments in self-selection of teams and inspiration from the work of Daniel Pink.
18:27
DevOps
DevOps
Follow
700 Followers
Dominica DeGrandis talks about bringing visibility to the workflow, reducing cycle time, setting priorities right, what is real firefighting, and how Kanban and DevOps are the perfect marriage.
21:51
DevOps
DevOps
Follow
700 Followers
Dan Craig talks us through the process of bringing a federal agency up to speed on build, test and application release automation. And how to navigate the inherent cultural and political challenges.
18:44
Mobile
Mobile
Follow
132 Followers
Everybody is talking about Conway's Law these days - tear down organizational boundaries where they are not useful. Etsy did so in the space of mobile development: there are no longer dedicated mobile dev teams, but every developer is trained on mobile and every team is doing mobile development. We talk to Hannah Mittelstaedt about the benefits and drawbacks of such a transformation.
18:34
Followers
Roy Rapoport, Insight Engineering Manager at Netflix, talks about how decisions are delegated to the lowest level possible; how open sourcing takes place and how sharing success criteria leads to team and business/IT aligment.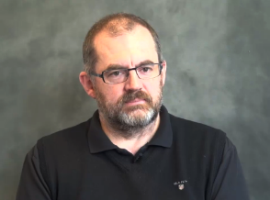 26:08
Followers
Steve Thair on introducing DevOps in large organizations, the particular challenges they face (from ROI based finance models to technical debt to improving communication) and how to address them.
24:18
Followers
At QCon London Helen Walton and Pete Burden discussed what it takes to design a collaborative, agile supporting culture in an organisation, if it is possible for large organisations to actually change and what is needed to enable that change. The spoke about the Spark the Change conference and how it is a showcase of organisations that are actually working in new ways.
23:56
Followers
Matthew Skelton talks about the challenges to DevOps and Continuous Delivery adoption, what's the impact of microservices in this space, how to leverage ITIL, and DevOps team topologies.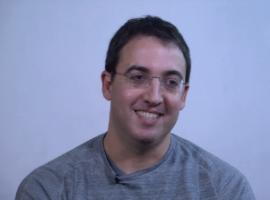 21:01
Followers
InfoQ interviewed Yuval Yeret at the Lean Kanban France 2014 conference about kick starting Agile the Kanban way. He explained how teams can do pull-based change using Kanban, skills for change managers and patterns that can be used to support agile adoption in enterprises.
14:50
Followers
John Shook sits down with InfoQ to discuss how lean change is both personal and organizational as well as the A3 process.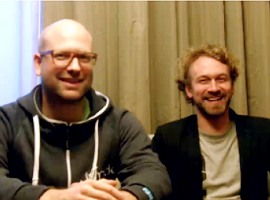 24:01
Followers
Arne Roock and Fridtjof Detzner share their story of how culture has evolved at Jimdo and the role of coaches in helping that culture grow.
22:55
Followers
Leading and working in distributed knowledge worker teams is reality for most organisations today. To get a perspective on some of the challenges and how to tackle them we spoke to Floyd Marinescu, CEO of C4Media, InfoQ's parent company. InfoQ is a globally distributed organisation with 35 fulltime and 150 part time contributors distributed across the whole world.