Presentations
47:06
Development
Development
Follow
684 Followers
Stuart Sierra demonstrates the power that comes from having the same data representation at all layers: programming language, specification, database, inter-process communication, and user interface.
52:33
Followers
Stuart Sierra provides an introduction to Datomic's data model, architecture, query syntax, and transactions.
41:26
Followers
Craig Andera explains Datomic from the perspective gained in implementing and optimizing a real-world production system, detailing the Datomic indexing process.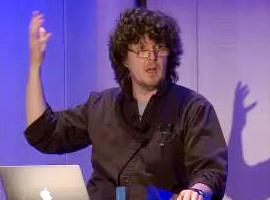 49:55
Followers
Rich Hickey discusses how a functional database can impact the programming model, using Datomic as an example, but the principles apply to other systems using an immutable database.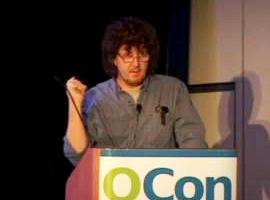 48:30
Followers
Rich Hickey deconstructs the monolithic database into separate services, transactions, storage, query, combining them with a data model based on atomic facts to provide new capabilities and tradeoffs.
40:41
Followers
Amit Rathore describes the architecture of Zolodeck, a virtual relationship manager built on Clojure, Datomic, and Storm.
58:31
Followers
Stuart Dabbs Halloway explains what the impedance mismatch is and what can be done to solve it in the context of RDBMS, OOP, and NoSQL.