Presentations
01:21:47
Big Data
Big Data
Follow
146 Followers
Felienne Hermans presents various algorithms that outlining the power of Excel, showing that spreadsheets are fit for TDD and rapid prototyping.
20:14
Followers
The presenters introduce CheckCell, an Excel add-on used to identify cells that have an unusually high impact on the spreadsheet's computations.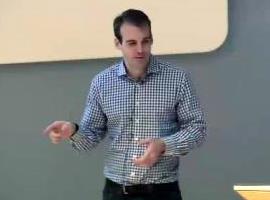 52:01
Followers
Matthew Moloney discusses using F# and .NET inside Excel, demonstrating doing big data, cloud computing, using GPGPU and compiling F# Excel UDFs.