58:24
Followers
Diptanu Choudhury discusses the design of Netflix' distributed scheduler based on Mesos and Titan, focusing on bin packing algorithms, scaling in and out of clusters, fault tolerance, and redundancy.
48:58
Followers
Francesco Cesarini illustrates how the Erlang way of thinking about problems leads to scalable and fault-tolerant designs, describing 3 ways of clustering Erlang nodes within the server side domain.
36:48
Followers
John Bunting talks about different services Tumblr has built and how their architecture helps them be fault tolerant as they continue to grow.
52:21
Followers
Joe Armstrong discusses fault tolerant systems, summarizing the key features of Erlang and showing how they can be used for programming fault-tolerant and scalable systems on multi-core clusters.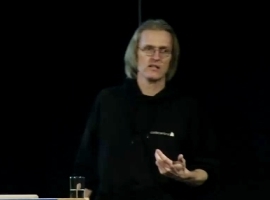 45:19
Followers
Uwe Friedrichsen discusses implementing resilient software design patterns (code included) and improving those patterns to achieve robustness and becoming a resilient software developer.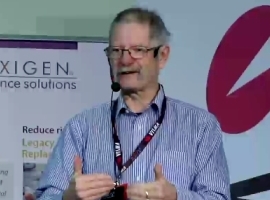 53:41
Followers
Joe Armstrong discusses how fault tolerance relates to scalability and concurrency, and how Erlang helps build fault-tolerant systems on multi-core clusters.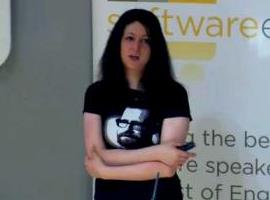 01:04:39
Followers
Bodil Stokke keynotes on the FP languages for writing bug free, fault tolerant code that help building simple, concurrent and reusable software.
48:02
Followers
Attila Narin discusses AWS concepts: Availability Zones, RDS Multi-AZ deployments, SQS and Auto Scaling, Elastic IP, load balancing, DNS, DynamoDB, Amazon S3, etc., and EC2 best practices.
48:07
Followers
Scott Andreas discussing creating fault tolerant distributed applications, and demoes Ordasity, a framework for building self-organizing systems with services.
48:54
Followers
Nathan Marz outlines several sources of complexity introduced in data systems - Lack of human fault-tolerance, Conflation of data and queries, Schemas done wrong - and what can be done to avoid them.
01:05:45
Followers
Steve Vinoski introduces Erlang's OTP Frmework, outlining some of its main features, including several behaviors – implementations of common patterns useful for concurrent fault-tolerant applications.
42:26
Followers
Nathan Marz discusses Storm concepts –streams, spouts, bolts, topologies-, explaining how to use Storms' Clojure DSL for real-time stream processing, distributed RPS and continuous computations.