29:53
Followers
Mary and Tom Poppendieck talk to Charles Humble about continuous delivery, architects, management and other senior roles in IT, and diversity in the industry.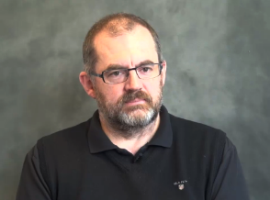 26:08
Followers
Steve Thair on introducing DevOps in large organizations, the particular challenges they face (from ROI based finance models to technical debt to improving communication) and how to address them.
28:17
Followers
Mitchell Hashimoto explains how Vagrant, Consul, Terraform and Atlas help developers and ops to set up complex systems and keep them running. Also: Go as a language for tools.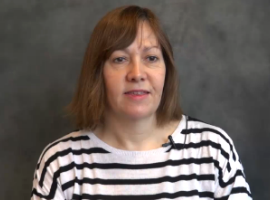 15:55
Followers
An interview with Rachel Davies about extreme programming and agile techniques, good things that have happened since the agile manifesto was published, developments that give agile a bad name and things that can be done to prevent that people think badly about agile and start to resist it and how scrum teams can adopt more technical practices from XP.
23:56
Followers
Matthew Skelton talks about the challenges to DevOps and Continuous Delivery adoption, what's the impact of microservices in this space, how to leverage ITIL, and DevOps team topologies.
29:12
Followers
Rebecca Parsons, Thoughtworks CTO, on microservices: prerequisites, challenges and benefits. Also insights on designing services for scalability, handling failure and eventual consistency.
23:04
Followers
In the last ten years we have seen the emergence of things like lean startup, continuous delivery, DevOps, and all these movements around how to not only build things correctly, but also around making sure to build the correct thing. Now it's time to help leaders in large enterprises to understand how to move faster and adapt to changing circumstances.
12:36
Followers
Chris discusses the rise of CQRS and Event Sourcing as a solution for all domains. With the advent of Docker, applications that manage complex domains can be built tested and deployed in minutes. Chris talks about the reasons for choosing a CQRS and Event Sourced solution as well as how the addition of Docker can help an organization embrace Continuous Delivery by using existing tools.
13:43
Followers
Roy Rapoport explains the concept of canary analysis and how Netflix uses it to deploy software to its internal systems.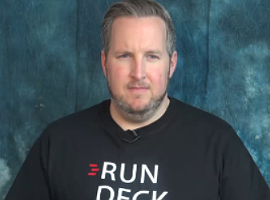 36:33
Followers
Damon argues DevOps is most needed in the enterprise world, and suggests starting with self-service provisioning interfaces, service oriented mentality, designing tool chains and meaningful metrics. All based on his own experience on the field as a DevOps consultant.
35:30
Followers
In this interview, Dave Farley approaches Continuous Delivery both from human and technological perspectives. Do flow-based methodologies play better with CD than iteration-based ones? How to do CD on a DevOps unfriendly context? From a technological perspective, learn the importance of artifact repositories and why you should avoid branching as much as possible.
21:58
Followers
Todd Charron talks about some of the outcomes from Lean Startup Machine in Toronto, applying Lean Startup in the Enterprise and how can us improvisation techniques in Agile to reduce our fears.