Interviews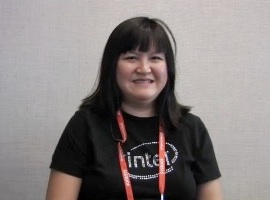 24:26
DevOps
DevOps
Follow
971 Followers
Sherry Chang talks about how DevOps got started at Intel, the impact on the organization and how they're scaling it. She shares some success stories as well as challenges ahead.
18:27
DevOps
DevOps
Follow
971 Followers
Dominica DeGrandis talks about bringing visibility to the workflow, reducing cycle time, setting priorities right, what is real firefighting, and how Kanban and DevOps are the perfect marriage.
10:08
Followers
Aish Fenton explains how machine learning is used at Netflix for recommendations but also for many more applications.
13:43
Followers
Roy Rapoport explains the concept of canary analysis and how Netflix uses it to deploy software to its internal systems.
17:10
Followers
Chris Clarke from Collabnet talks about the evolution of ALM, how Agile has affected its uptake across all levels of the organisation and some of the important metrics Agile teams should be measuring.
30:09
Followers
Craig Smith. Renee Troughton and Tony Ponton talk about their agile journeys, coaching in different organisational contexts, visual management and the journey of The Agile Revolution podcast.
35:04
Followers
Mike Griffiths shares his journey on the creation of DSDM through to his more recent work with the PMI around the Agile Community of Practice and the PMBOK v5 Guide and Software Extension.