Podcasts
33:20
Architecture & Design
Architecture & Design
Follow
2423 Followers
In this week's podcast, Thomas Betts talks with Haley Tucker, a Senior Software Engineer on the Playback Features team at Netflix. While at QCon San Francisco 2016, Tucker told some production war stories about trying to deliver content to 65 million members.
28:31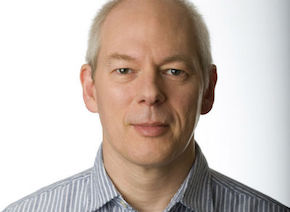 30:19
29:21
Culture & Methods
Culture & Methods
Follow
801 Followers
In this podcast Shane Hastie, Lead Editor for Culture & Methods, spoke to Josh Evans, former engineering manager at Netflix on how Netflix does DevOps and the freedom and responsibility culture that undermines their way of working.
The InfoQ Interviews Archive
Hear what senior developers from top companies such as Netflix, Uber and Facebook have to say on hot trends. Get valuable insights from a collection of over 900 interviews.