Interviews
13:59
Culture & Methods
Culture & Methods
Follow
801 Followers
David Hussman shares his thoughts around the Uncertainty Movement and moving from progress to product, as well as NonBan, Dude's Law, Cardboard and the horizon of electronic card boards.
30:52
Followers
Hadoop, the distributive file system and MapReduce are just a few of the topics covered in this interview recorded live at QCon San Francisco 2013. Industry-standard Agile implementation and a lot of testing, assures the development team at Ancestry.com that they have an app that can handle the large traffic demands of the popular genealogy site.
33:35
Followers
Jeff Patton sits down with us at Agile 2013 to discuss how Product Development fits in with Agile, multiple definitions of the term MVP and the origins and uses of Story Mapping.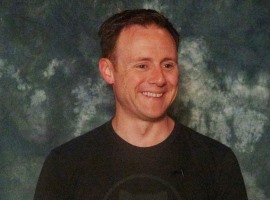 19:06
Followers
Tim Berglund explains GitHub's approach to product owners and product development and how that can (or can not) translate to other companies.
35:22
Followers
Deb Colden and Tami Carter discuss how they got involved with Innovation Games, how and why they've used them, and how they've dealt with remote participants in their game sessions.
22:59
Followers
Tom Grant sits down with us to discuss how games can be used to increase innovation in companies and how seriousgamesatwork.org is helping to build momentum to expand their use.