Presentations
47:59
Culture & Methods
Culture & Methods
Follow
624 Followers
Andrea Darabos discusses how to lower the startup risk with Minimum Viable Experiments which help product managers and investors build with more confidence and avoid costly mistakes.
36:48
Followers
Steve Smith discusses why Release Testing is an anti-pattern, and offers an alternative risk reduction strategy.
39:33
Followers
Matt Barcomb shares practical ideas for generating and validating projects as Real Options, using value models and risk consideration to create a framework for prioritization and decision-making.
45:04
Followers
The authors demonstrate the design and use of an environment for quantitative researchers building a market risk simulation first as a basic system and then adding a hypothetical systemic shock.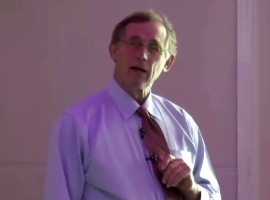 40:59
Followers
Rupert Scofield explains how to build, motivate, and manage a team that both embraces the mission and delivers financial results, how to mitigate risk, and how to solve interpersonal conflicts.
30:05
Followers
Darren Hobbs shares lessons learned building polyglot systems, the technology choices made. mitigating risk and delivering value.
53:23
Followers
Tim Lister presents the advantages—and the dangers—of practicing risk management in an adult-like fashion, offering a process for tailoring an organization and discussing how it can grow up.
40:28
Followers
Neil Killick proposes ways to reduce risk and uncertainty, calculate a product's price, determine delivery dates and roadmap, do Scrum and XP without using estimates.
46:57
Followers
Tormod Varhaugvik provides a design and rationale for an In Memory and Big Data architecture for live equity and risk assessment, using Tax Norway' new architecture as an example.
48:16
Followers
Charles Cai, Ashwani Roy discuss a robust, cost effective, hypothetical solution to address extreme challenges in financial institutions, from decision making support to pricing and risk management.
01:14:43
Followers
Dan North discusses the need to embrace uncertainty of scope, technology, effort and structure, expecting the unexpectable and anticipating ignorance.
52:29
Followers
Ben Stopford, Farzad Pezeshkpour and Mark Atwell discuss: the Manhattan processor – avoiding GC pauses-, beyond messaging with ODC, Risk, data virtualization and collaboration in banking.